2023 CMHO
In-Person
Conference
November 19 – 21
Marriott Eaton Centre

Advancing quality, equity, and access in child and youth mental health
Coming out of the pandemic, the mental health needs of Ontario's infants, children, youth, and families have never been greater. Looking back on lessons learned and innovations in service delivery over the pandemic, we have an opportunity as system leaders to come together for a better tomorrow and to co-create a child and youth mental health system that provides timely and equitable access to high-quality mental health care for all Ontario families.
We are excited to be coming together in person again for North America's largest child and youth mental health conference from November 19-21, 2023! With the goal of building a stronger mental health system for infants, children, and youth, this conference convenes leaders from community-based child and youth mental health centres and key system partners, including those from hospitals, primary care, education, child welfare, youth justice, adult mental health, and youth and families with lived expertise. The conference provides an opportunity to highlight evidence-based practices, share knowledge and experiences, and build on our collective efforts to improve outcomes for infants, children, and youth, together with their families.
If you would like to be added to the waitlist, please contact Sherry Sim, Event Manager,
at 1-866-655-8548 or by email at sherry@innovative4you.com.
Sponsorship Opportunities
Showcase your organization and connect with leaders in child and youth mental health.
Conference Schedule
See our lineup of conference keynote speakers, workshops, and poster presentations.
James Jones (Notorious Cree)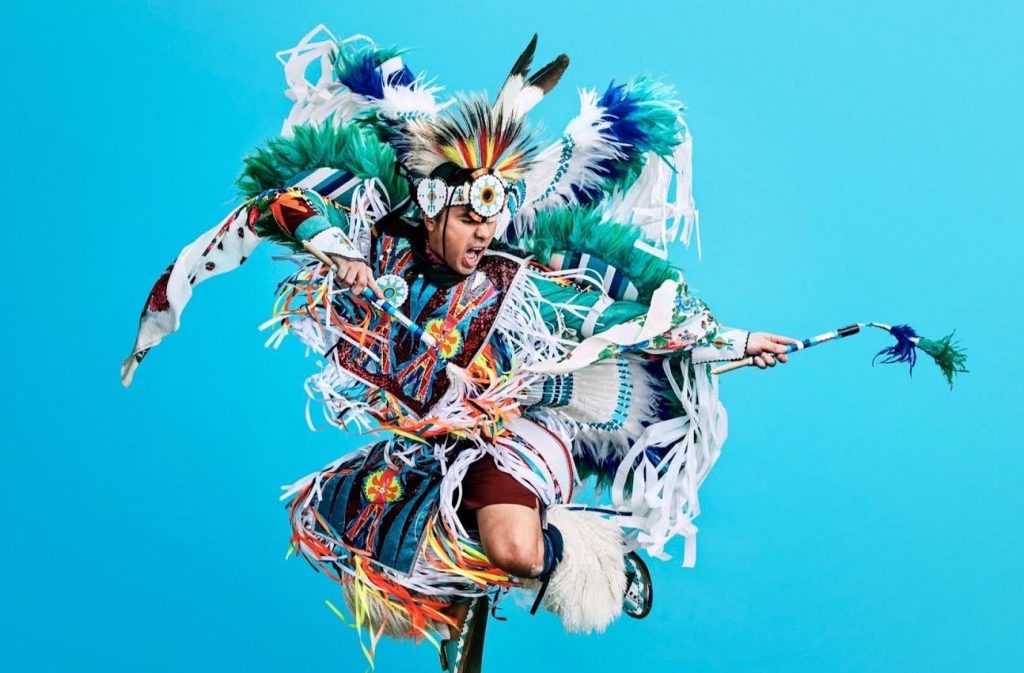 James Jones is Nehiyaw (Cree) from Tall Cree First Nation in Treaty 8 Territory in Northern Alberta. Known as Notorious Cree across Instagram and TikTok, James has an engaging community of over 5M+ people globally. James uses his voice to educate and spread awareness on the issues impacting Indigenous communities across the globe. As a traditional hoop and powwow dancer, performance artist, youth workshop facilitator and public speaker, James advocates to inspire future generations by reclaiming his culture and encouraging others to do the same. Notable performances include the Winter Olympics, Juno awards, Pan Am Games, Coachella and was a previous contestant on SYTYCD Canada.
Chaya Kulkarni, BAA, M.Ed., Ed.D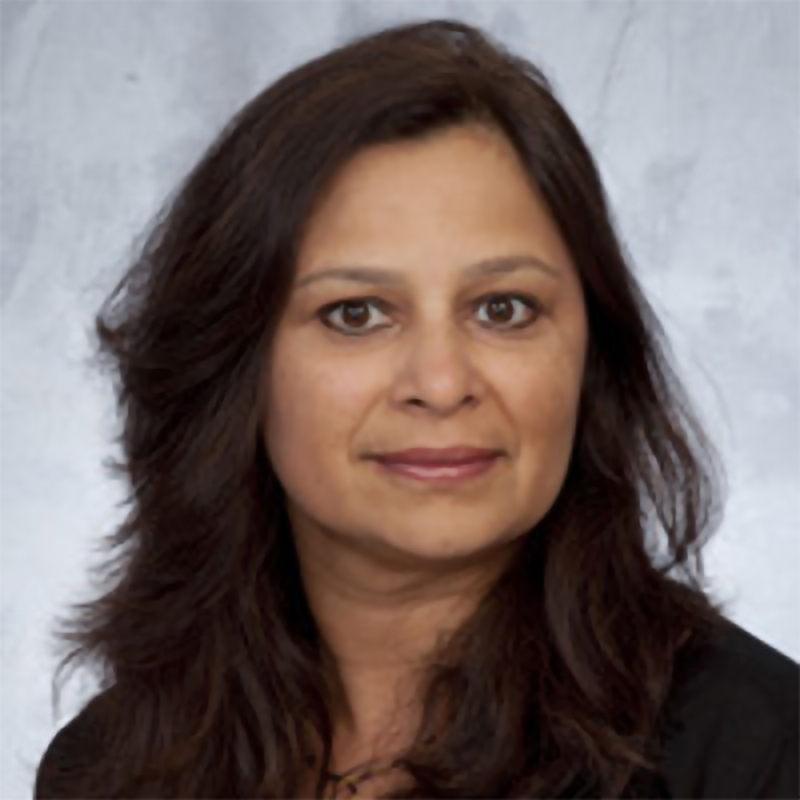 Director, Infant and Early Mental Health Promotion (IEMHP), Learning Institute, The Hospital for Sick Children, Toronto
Dr. Chaya Kulkarni is the Director of Infant Mental Health Promotion (IEMHP) at The Hospital for Sick Children, a national organization which improves outcomes across the lifespan through translating and promoting the science of early mental health into practice with families during pregnancy, infancy, and early childhood. Dr. Kulkarni has over 25 years of experience in a number of leadership roles including frontline service delivery, policy analysis, research, and curriculum and resource development. Prior to joining IEMHP, she was VP, Parent and Professional Education at Invest in Kids, and has also served as Senior Policy Analyst and Researcher for the Office of the Official Opposition, Queen's Park. Dr. Kulkarni is a member of the Board at Gateway Community Health Centre and an adviser to Dolly Parton's Imagination Library.
Children's Health Coalition (CHC) Panel
Together for Tomorrow: Partnering Across Sectors to Make Kids Count
The Children's Health Coalition came together officially at the beginning of the pandemic to shine a spotlight on the impact of the pandemic on kids and families. Comprised of the five pediatric hospitals, and the associations representing children's rehabilitation centres and community child and youth mental health, the collective advocated on a range of issues including addressing the longstanding backlogs in care made worse by the pandemic. Hear from a panel of representatives from the Children's Health Coalition about why a dedicated and integrated voice focused on children is so important, and what they have learned about partnering between sectors to advocate for children's wellbeing across physical, developmental and mental health.
---
Presenters: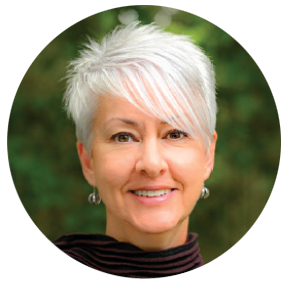 Jennifer Churchill, CEO, Empowered Kids Ontario-Enfants Avenir Ontario (EKO).
As CEO of Empowered Kids Ontario-Enfants Avenir Ontario (EKO), Jennifer Churchill leads the association through a significant period of growth and change, as the province continues to innovate in its approaches to the delivery of community based health care in child development and rehabilitation. She is respected as a collaborative partner by colleagues in a sector for which Ontario is known across Canada and around the world as a leader in both child disability research and care. During her tenure at EKO the association has modernized its governance, expanded its membership, and developed relationships that ensure EKO's voice represents a broad range of stakeholders. Jennifer joined EKO after more than 25 years in the health and government sectors. She has a degree in Social Work, a Master's Certificate in Municipal Management and Executive Leadership Certification.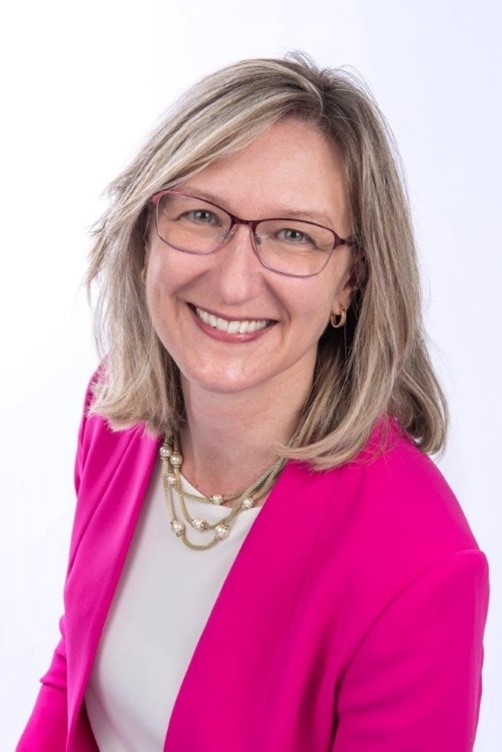 Tammy DeGiovanni, Senior Vice President of Clinical Services, Children's Hospital of Eastern Ontario (CHEO)
Tammy joined the Executive Team in 2021 in the role of Senior Vice President and Chief Nurse Executive. Tammy started at CHEO in 1995 as a Registered Nurse working on the Inpatient Surgical Unit as well as in the Emergency Department.  She has since served in leadership roles across the organization from Inpatient Medicine to Health Records and e-health.  For many years, Tammy led the Ambulatory Care portfolio and was a leader of our Electronic Health Record implementation as Chief Nurse Information Officer. 
As a graduate of the University of Ottawa School of Nursing and Telfer School of Management, Tammy holds a Bachelor of Science in Nursing and her Master's of Health Administration.  She also earned her CHE designation through the Canadian College of Health Leaders.   She was also appointed to the Ottawa Board of Health in 2019 and currently serves as their Vice-Chair. As Chief Nurse she is proud to be working with our dynamic and professional nursing team throughout CHEO.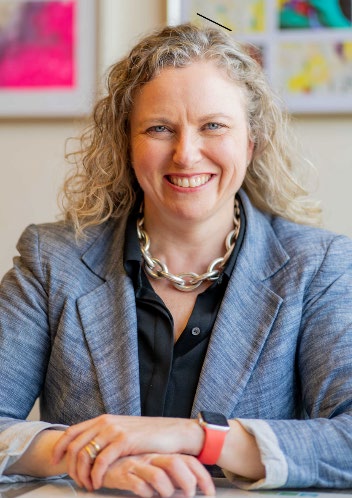 Julia Hanigsberg, President and CEO, Holland Bloorview Kids Rehabilitation Hospital
Julia Hanigsberg joined Holland Bloorview Kids Rehabilitation Hospital as its President and CEO on January 12, 2015. She has spent her career in government, post-secondary education and healthcare as a champion for cultural transformation, innovation, excellence and social justice. Prior to joining Holland Bloorview Julia spent 9 years at Toronto Metropolitan University prior to which she worked in the Ontario government including roles as Counsel to the Deputy Attorney General, Counsel and Special Advisor to two Secretaries of Cabinet and Chief of Staff to the Attorney General of Ontario.
A lawyer by training Julia has law degrees from McGill University and the Columbia Law School and following graduation from law school clerked at the Supreme Court of Canada. Julia is a four-time Women's Executive Network Most Powerful Women Top 100 honouree and was inducted into the Women's Executive Network Most Powerful Women Hall of Fame.
Julia has served on numerous volunteer boards and currently chairs the Boards of Directors of Children's Healthcare Canada and Solutions for Kids in Pain Board of Directors. She is a Vice Chair of the Ontario Hospital Association and sits on the boards of the Holland Bloorview Kids Rehabilitation Hospital Foundation, the Kids Health Alliance and OECM. In addition, she serves on the CEO Committee of the Toronto Academic Health Sciences Network and she was appointed by the Ontario Ministry of Health to the Governing Council of the Provincial Council for Maternal and Child Health.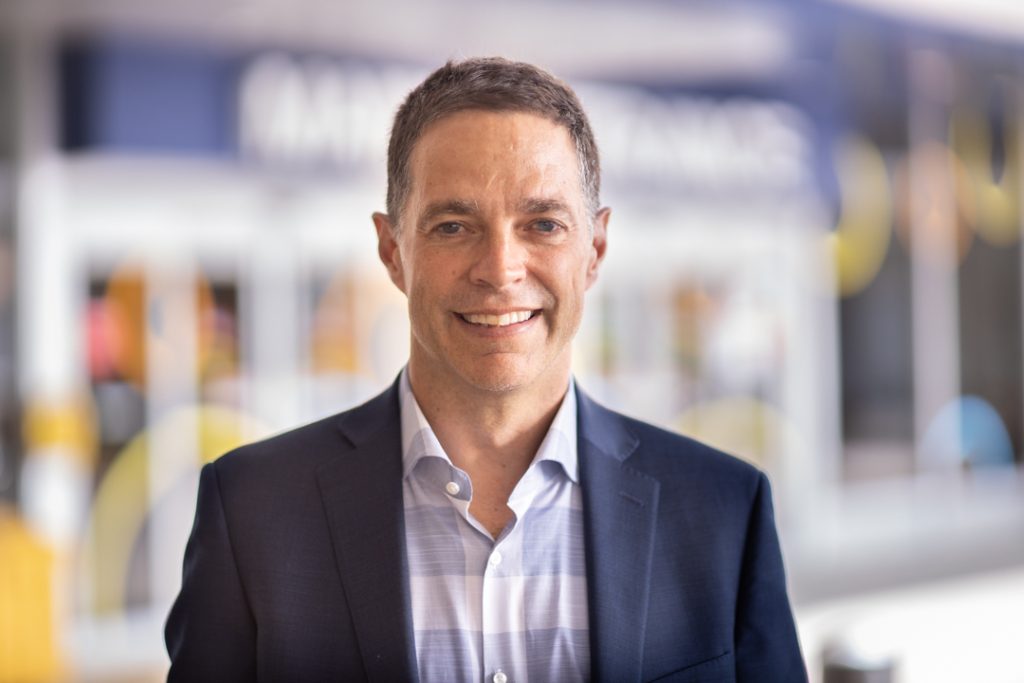 Bruce Squires, President, McMaster Children's Hospital and VP, Women's and Children's Health
Bruce is an accomplished leader in Ontario's and Canada' healthcare sector and an advocate for child & youth health, patient safety and quality improvement. He serves as President of McMaster Children's Hospital (MCH) and Vice President of Women's & Children's Health at Hamilton Health Sciences (HHS).  At MCH he oversees one of the fastest growing and largest children's hospitals, which is also home to a busy tertiary care women's health and obstetrics service. Prior to joining HHS he was VP, People, Strategy & Performance at the Children's Hospital of Eastern Ontario where he led strategy development/deployment and several successful patient safety initiatives, including implementation of the hospital's continuous quality improvement management system. Formerly, Bruce was VP, Corporate Affairs at the Canadian Medical Association and CEO at the Newfoundland & Labrador Medical Association. Bruce is Chair of the Governing Council of the Provincial Council on Maternal & Child Health, a member of the HIROC Board of Directors and the Ontario College of Family Physicians, and has just completed a two-year term as Chair of the Board of Children's Healthcare Canada.  Bruce also serves as Co-Chair of the Ontario Neonatal Intensive Care Advisory Committee and participates on a number of other provincial and regional committees and councils.  Bruce holds an MBA from Dalhousie University.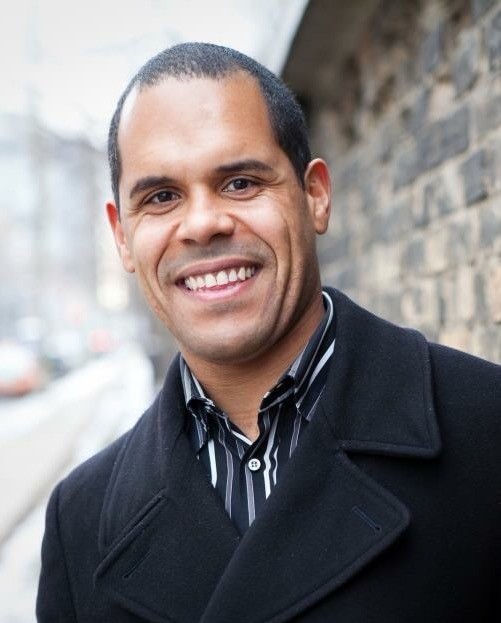 Tatum Wilson, CEO, Children's Mental Health Ontario (CMHO)
Tatum Wilson is the CEO of Children's Mental Health Ontario. He has over 20 years of experience in multiple health and social policy environments, including government, academic health science centres, and advocacy organizations. His accomplishments include overseeing the development of Ontario's first Comprehensive Mental Health and Addictions Strategy and managing the development and implementation of Ontario's first Poverty Reduction Strategy. Previous roles include Director of the Youth Strategies Branch, Ministry of Children, Community and Social Services; Director of Stakeholder Relations at the Council of Academic Hospitals of Ontario; Director of Community Engagement and Planning at CAMH; and other senior roles in government. Tatum has an Honours Bachelor of Arts in Political Science from McMaster University and a Master of Health Science in Health Administration from the Institute of Health Policy, Management and Evaluation at the University of Toronto. He is a passionate promoter of equity and social justice issues and a leader in community engagement, communications and advocacy.
Elizabeth Manley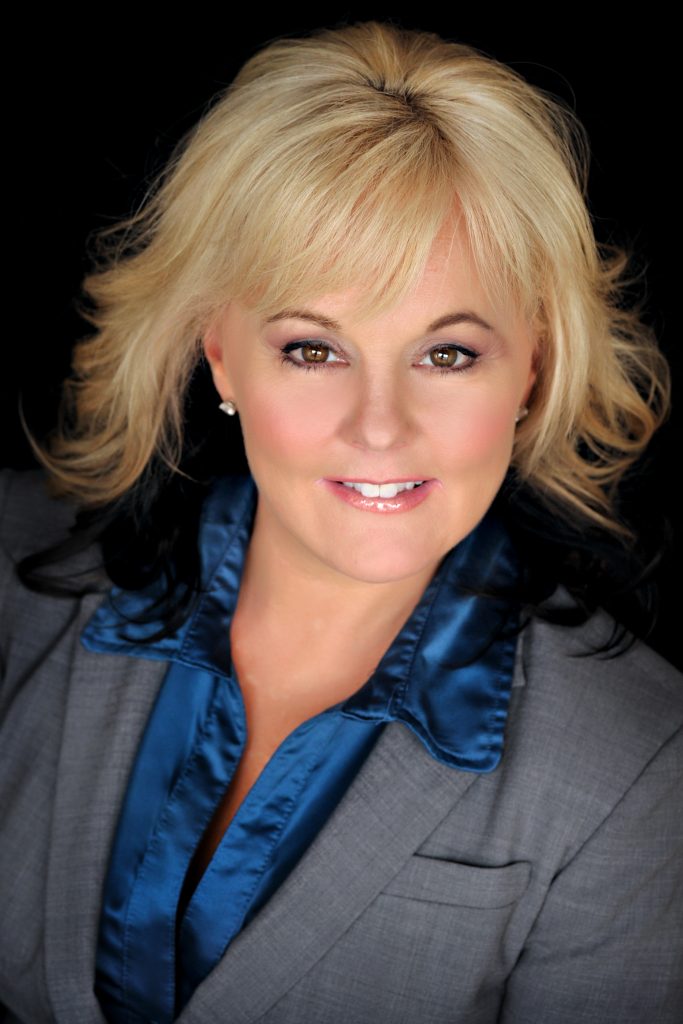 Elizabeth Manley competed 40 years in both amateur and professional figure skating. She has participated in two Olympic Games (where she won the 1988 silver medal and became the Olympic Freestyle Champion), six World Championships, and has won three National Titles. Reliving Elizabeth Manley incredible journey for audiences, Manley gives a behind-the-scenes glimpse into what it takes to make it to the top and speaks with honesty about the importance of mental health.
Today Elizabeth Manley is a Certified Life/Executive Coach and helps many through the struggles of Life and Careers. Her passion to speak about Well Being and Success has her work with many corporations and organizations. She has been on the Speaking Platform for 28 yrs.
Since her retirement from amateur competition, Elizabeth Manley was awarded The Order of Canada. Elizabeth Manley is the author of two autobiographies, and she has also starred in three major television specials, which won a Gemini Award, and was sold to Disney Productions. She is a Sports Commentator and worked for NBC for the Salt Lake City and Torino Olympic Games and was a part of the CTV broadcast team for the Vancouver Olympic Games.
As well a blogger for CBC for Sochi Olympics. Elizabeth has been a National Spokesperson for The Alzheimer's Society of Ottawa, and Winners Walk of Hope for Ovarian Cancer Canada. She is also an advocate for the Alzheimer's Association of Canada, has been an Ambassador for the Health Council of Canada. She constantly works with the Canadian Mental Health Association and is a member of the Cancer Foundation Courage Campaign Presidents' Advisory Circle in Ottawa. Elizabeth has spoken to more than 700 schools on the importance of Mental Health, Bullying, and Teen Suicide.
Elizabeth Manley has become a Producer, and held three Charity events "Elizabeth Manley and Friends for Mental Health". Elizabeth is a member of the Canadian Olympic Hall of Fame, Canada's Sports Hall of Fame, Ottawa Sports Hall of Fame, and the Skate Canada Hall of Fame. In 2015 Elizabeth received one of the highest honours in Ottawa " The Builders Award " from United Way which recognized her continuous contributions and work in the community for charitable work. As well, in 2020 received the "Inspiration Award" from the Royal Ottawa for her continued work and support towards Mental Health.
Youth Action Committee (YAC)
The Youth Action Committee (YAC) is a provincial advisory committee, made up of youth aged 16-25 who work to reduce stigma and improve mental health services for children and youth through youth-led policy recommendations. The YAC identifies a major issue youth experiencing mental health difficulties in Ontario are facing and sets out to find out how youth think we can solve these complex issues. Following province-wide youth consultations, the YAC works with Children's Mental Health Ontario's (CMHO) policy team to generate youth-led policy recommendations. The committee works together to deliver findings and recommendations to stakeholders responsible for change.
Members:
Aditya Thakur (He/Him): Aditya Thakur is a 20-year-old from Oakville, Ontario, and is currently a Developmental Cognitive Neuroscience student at Western University. He has been actively involved with Children's Mental Health Ontario (CMHO) and The New Mentality's youth engagement initiatives since 2018. He has leveraged opportunities to represent youth and voice their issues in the community. He shows tremendous passion for promoting equity in the mental health system and raising awareness for underprivileged youth. Aditya has also advocated for youth mental health during the pandemic and is leading a research study on student mental health at Western University. Aditya is committed to making a difference in the lives of children and adolescents by raising awareness about mental health issues and stigma surrounding mental illness.
Alisha Sharma (She/Her): Alisha Sharma is a 20-year-old from Burlington, Ontario, and a student at McMaster University. She is passionate about advocating for youth from equity-deserving groups within the mental health system. She has demonstrated leadership in this area since 2018; in her local New Mentality Group of Halton as a co-facilitator and then later as a provincial youth action committee member and Co-chair. Alisha wrote the 2021 provincial youth-led policy paper with CMHO on BIPOC youth mental health, which she also presented at the 2022 CMHO Conference. As a Board Member at FamilySmart, she continues to advocate for EDI efforts in youth mental health by supporting families and caregivers as a whole. In her free time, Alisha enjoys writing, dancing, and going on long hikes.
Diya Mohan (they/them): Hello! I am a 20-year-old non-binary racialized youth advocate for mental health based in Scarborough. My work in the system started on a volunteer basis in the ninth grade as a member of the New Mentality program at a local youth hub doing outreach projects. Since then, I've come to be part of many committees, programs, and groups as part of CMHO as a youth ally and apprentice centered on an anti-oppressive framework and creating equal opportunity for low-income youth with intersecting identities. My main focus and passion is making a more accessible and culturally cognisant system for vulnerable youth navigating the mental health sphere in Ontario.
Marriott Downtown at CF Toronto Eaton Centre
Please note: CMHO's hotel room block is now full.
Early Bird Rates
Full Conference $750
One Day $595
Members:
Full Conference $600
One Day $490
Ends Oct. 21, 2023
Regular Rates
Full Conference $785
One Day $610
Members:
Full Conference $635
One Day $500
Ends Nov. 21, 2023
Presenter Rates
Full Conference $635
One Day $495
Members:
Full Conference $465
One Day $365
Youth & Family Rates
Full Conference $350
One Day $200
Frequently Asked Questions
Who are the sessions for?
The sessions are designed for community child and youth mental health leaders, clinicians, and policymakers, including those from hospitals, primary care, education, child welfare, youth justice, adult mental health, and youth and families with lived expertise.
Will sessions be recorded?
When permitted, we will be recording the plenary keynote sessions and making them available after the conference.
Where is the conference located?
The conference will be held at the Marriott Eaton Centre in downtown Toronto, Ontario.
Thank you to our Presenting Sponsor, The Knowledge Institute on Child and Youth Mental Health and Addictions, for their generous sponsorship of $25,000, representing both financial and in-kind support, to make this year's conference a success.