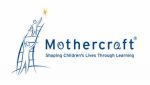 Website Canadian Mothercraft Society
Job Title: Addiction Counsellor
Status: Regular Full-Time (37.5 hours per week)
Position level: Level 7
Hiring range: $59,182.48 – $68, 608.71 annually
Salary range: $59,182.48 – $79,536.30 annually
Job location: Breaking the Cycle, 393 King Street East, Toronto
A little about us
Hi, we're Mothercraft, and we're so excited to meet you!
For nearly a century, we've been a trailblazer in promoting healthy child development and supporting families in our community. We're dedicated to excellence and constantly exploring innovative concepts and ideas related to child care and education.
Our approach is grounded in the latest research, which guides every aspect of our work. This includes everything from our high-quality child care and enrichment programs, to our specialized services for children and families with unique needs, and our comprehensive training programs for childcare providers and other professionals.
At Mothercraft, we celebrate diversity and strive to cultivate a warm and inclusive environment that welcomes everyone. Join us in our mission to help children thrive and families flourish!
A little about the Early Intervention Department
The Early Intervention (EI) Department offers early intervention/children's mental health programs designed to reduce risk and to enhance the development for substance-exposed children (prenatal – 6 years) by providing services which address maternal addiction problems and related issues and the mother-child relationship through community based cross-systemic partnerships. The EI department conducts evaluation and research focused on issues relevant to the early intervention programs, which include: Breaking the Cycle (BTC), Parent-Infant Program, BTC Pregnancy Outreach Program, and Connections.
Job summary
As our newest Addiction Counsellor, you will play a crucial role in providing individual and group addiction counselling, delivering case management services, developing service plans and monitoring client progress all while working collaboratively with community partners.
Reporting to the Manager of Early Intervention Programs, you'll work alongside a team of dedicated staff and community partners, collaborating to provide the highest quality support to our clients. Sound exciting? Here's a little more…
As an Addiction Counsellor, you will…
Deliver trauma-informed individual and group counselling services to women experiencing addictions and related issues
Develop, implement, and evaluate client treatment plans relative to identified goals
Make referrals and provide resources
Participate in agency training, clinical consultation and team meetings
Engage in multidisciplinary and integrated planning with clients and their internal and external service providers
Maintain all required clinical and statistical documentation
Participate in evaluation and research
Prepare and provide letters/reports/evidence and other information for families and other professionals involved
Adhere to all organizational and departmental policies and procedures, and any related legislated standards and guidelines
You will be set up for success if you have… 
Bachelor's degree in Social Work, Psychology, Social Sciences, and/or related field
Member in good standing with a College recognized by the Psychotherapy Act, 2007 (e.g. Ontario College of Social Workers and Social Services Workers, College of Psychologists of Ontario, College of Registered Psychotherapists of Ontario, College of Occupational Therapists of Ontario, Ontario College of Nurses)
Minimum of 3 to 5 years of experience in a counseling setting, with specific experience delivering individual and group addiction counselling
Experience in working as part of a multidisciplinary team
Strong working knowledge of the Child, Youth & Family Services Act
Knowledge of addiction treatment framework
Knowledge of community services and resources
Satisfactory vulnerable sector police reference check
Full vaccination with a recognized COVID-19 vaccine
Immunizations and health assessment in compliance with the Child Care and Early Years Act
As the ideal candidate, you possess…
Excellent written and verbal communication skills
A flexible, positive, and collaborative approach to teamwork with the ability to work on a multidisciplinary team
A non-judgmental, inclusive, and respectful counselling approach
Why you'll love working at Mothercraft
Our people are at the heart of everything we do here at Mothercraft, and we take pride in fostering an inclusive space that inspires our team to love where they work! From rewarding career opportunities to a comprehensive benefits package and a defined benefit pension plan, we go above and beyond to prioritize your success and here's how we do it…
Team: We're a team of passionate individuals who are committed to supporting healthy child development and making a positive impact on families and communities.
Benefits: Enjoy a comprehensive benefits package that includes extended health, dental, life insurance, and long-term disability coverage, ensuring that you and your family are well taken care of.
Pension: Take advantage of our defined benefit pension plan, which provides financial security and stability for your future.
Time off: Enjoy generous paid time off, including vacation starting at 3 weeks, 12 sick days, and 3 floater days a year, allowing you to take the time you need to recharge and relax.
Financial wellness: Participate in our financial wellness program through Enriched Academy, which provides resources and tools to help you achieve your financial goals and improve your financial well-being.
Life-long learning: We're life-long learners here at Mothercraft. Grow your skills and knowledge through our professional development opportunities which will help you stay up-to-date with the latest research and best practices in the field.
Extra support: Access our Employee and Family Assistance Program, which provides confidential support and resources to help you and your family with a wide range of personal and professional challenges.
Next steps
Apply today by submitting your resume to careers@mothercraft.org by September 30, 2023. We appreciate your interest and thank all applicants for their submissions. However, please note that only shortlisted candidates will be contacted.
Think you're the ideal candidate but you don't meet all the requirements? Apply anyways. We would love to review your application to see if you're the right fit or find you an alternative opportunity. Not the role for you? Share this posting with your network.
Diversity and inclusion
Mothercraft is committed to a workforce that is reflective of the diverse populations that we support. We welcome applications from qualified individuals from all backgrounds. In accordance with the Accessibility for Ontarians with Disabilities Act (AODA), Mothercraft strives to ensure that all recruiting processes are inclusive and barrier-free. If you require an accommodation, please advise the Human Resources Department in advance of attending an interview. We are committed to a selection process and work environment that is inclusive, equitable and accessible.