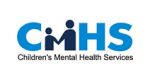 Website Children's Mental Health Services
Respect, empower, support!
CLINICAL CONSULTING CHILD PSYCHOLOGIST
Children's Mental Health Services is a lead children's mental health agency providing a variety of services, including both community-based and residential treatment.  We are currently seeking a part time permanent Consulting Clinical Psychologist (12 hours per month) who will provide psychological assessments and consultations to child and family therapists and child & youth workers.
MAIN RESPONSIBILITIES
To conduct psychological assessments of children and adolescents, including administering standardized tests, and writing comprehensive reports that include diagnoses (where relevant) and recommendations for treatment and case management.
To provide consultations to staff on community and residential teams regarding children, adolescents, and families presenting with issues such as behaviour problems, anxiety, low mood, learning and school problems, separation/divorce, social stressors, family issues (e.g., substance abuse, abuse), clinical disorders (e.g., ADHD).
To participate in initiatives and new programmes as opportunities arise
QUALIFICATIONS:
Doctorate in Psychology
Registration with the College of Psychologists of Ontario
Declared competency in Clinical Psychology
Valid driver's license
HOW TO APPLY
Please forward your resume and cover letter to Chantal Raymond, Human Resources Manager at craymond@cmhs-hpe.on.ca
To learn more about Children's Mental Health Services, please visit our website at https://www.cmhsonline.ca/