 Children's Mental Health Ontario
Position: Board Director
Application Deadline: February 8th January 2023
Organization: Children's Mental Health Ontario
City / Town: Toronto
Organization Website: www.cmho.org
Children's Mental Health Ontario (CMHO) is a member-based association that represents Ontario's publicly funded Child and Youth Mental Health Centres. With the combined strength of our members, we advocate for services, policies and government investments that are responsive to the needs of infants, children, youth and families seeking mental health services in Ontario. Our primary goal is to promote an effective, coordinated and high-quality system of mental health care that puts infants, children, youth and families first. CMHO's nearly 100 member organizations operate in every region of the province, providing targeted prevention, early intervention, short- and long-term counselling and therapy, addictions services, and intensive services.
CMHO Board Directors are committed to fulfilling the CMHO Mission & Vision. The governing Board of Directors are elected by its membership and may serve up to a maximum of two 3-year terms.
CMHO actively seeks candidates who can help advance our commitment to equity and inclusion and can help us better represent historically underrepresented and marginalized communities including First Nations, Métis and Inuit, racialized and LGBTQ2S+ communities, women, and people with disabilities (including people who have the lived experience of mental illness and addictions).
Currently, CMHO is seeking to recruit three (3) Board Directors from across Ontario. Interested applicants should have leadership and governance experience with strong communication, team, and collaboration skills.
The CMHO Board uses a Board Composition Matrix to ensure that our governance leadership has the appropriate mix of characteristics, competencies and experience. Candidates with a range of skills and backgrounds are encouraged to apply. In particular, we are seeking individuals with legal, governance and/or advocacy expertise, as well as Diversity, Equity and Inclusion knowledge as it relates to board governance. Knowledge of Ontario's child and youth mental health system is an asset.
The board meets a minimum of five times (3-5 hours/meeting) per year and committees of the board meet a minimum of 5 times per year for 60-90 minutes. Board meetings may be in person (in Toronto, with travel expenses covered) or virtual.  Committee meetings are virtual.
Interested applicants are encouraged to apply in writing with a cover letter and curriculum vitae by February 8th 2023, to: Board Development Chair, Dr. Melanie Barwick at: resumes@cmho.org Please ensure your cover letter and CV is one pdf document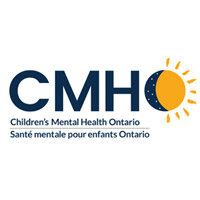 To apply for this job please visit cmho.org.