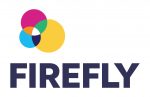 Website FIREFLY
FIREFLY requires a full time Counsellor.  This position is based in our Kenora office and will be providing service in all FIREFLY locations, as required, through both in-person and virtual service delivery.  Reporting to the Clinical Manager, the Counsellor will be responsible for providing assessment, case planning, intervention and program development services.  You will be a member of a multi-disciplinary team who possesses excellent organizational, computer, written and oral communication skills.  This position requires the ability to set priorities and to work cooperatively under pressure, while establishing strong partnerships with community stakeholder organizations.
You will be required to work from a "strengths-based, solution-focused" perspective to facilitate positive problem solving while accessing a family's inherent strengths to address mental health challenges.  Also required is the ability to develop, coordinate and implement intervention plans on a case by case basis.  The ideal candidate will have strong skills in working systemically along with proven skills working collaboratively with collateral service providers in a culturally sensitive manner.  FIREFLY is committed to providing exceptional client-centered service therefore evening work and travel within the FIREFLY service area will be required.
Qualifications:
Master's Degree in Social Work, Psychology, Occupational Therapy, or an alternate related field is preferred
Undergraduate Degree in Human Services with related experience would be considered
Must be a member in good standing with a College recognized by the Psychotherapy Act, 2007
Must have strong understanding of child and adolescent development, systems theory, family dynamics and the clinical assessment process
Knowledge of relevant governing legislation and regulations
Demonstrated competency of the culture(s) of clients being served is an asset
Fluency in French would be an asset
Must have a current and valid Driver's License
FIREFLY offers a comprehensive benefits package including: Defined Benefit Pension Plan (HOOPP), generous paid time off entitlements, excellent benefits coverage including Health, Dental, Vision, Life Insurance and Critical Illness benefits with 100% of the premiums paid by FIREFLY.
Salary is based on education and experience and the salary range is $48,986 to $69,946 per year.