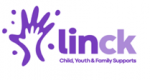 Website LinckSupports Linck
Linck requires one (1) contract, full-time Early Help Mental Health Clinician. The start date of this position will be as soon as possible and it will last one (1) year.
The incumbent in this position works within a multi-professional team to provide prevention, assessment, referral, clinical counselling, and follow-up services to caregivers experiencing mental health issues.
Qualifications:
four year Honours Bachelors degree (BA) or Bachelor of Social Work degree (BSW).  Preference for B.S.W. degree or Honors Degree in Psychology or related discipline;
registration with an applicable Ontario regulatory college;
up to three (3) months of clinical experience working with caregivers and their families in a mental health setting;
preference will be given to persons with a strong understanding and extensive experience working with other cultures, heritages and traditions;
a commitment to developing the highest quality culturally-appropriate service possible for the various communities that we serve;
the ability to communicate effectively with the public and staff with a pleasant, courteous, and professional manner;
tact, diplomacy and human relations skills are required when handling contacts of a difficult or specialized nature and/or for resolutions of problems;
computer and keyboarding skills, extensive use of word-processing programs;
the ability to communicate in French is an asset;
a valid driver's license and use of a reliable personal vehicle; and
double vaccination against COVID-19 or a valid medical exemption in accordance with Agency policy.