Communicate with your Child's Teacher
Communicate with your Child's Teacher
Communicate with Your Child's Teacher
Once you've identified some specific challenges and worked with your child to identify some potential solutions, you're ready to help your child to communicate their needs to their teacher and other key adults at the school. Your goal is to find ways to amplify your child's voice, either by advocating directly on behalf of your child or by supporting and encouraging your child's efforts to advocate for themselves, to the extent that this is possible right now.
Here are the key points to keep in mind when you're advocating with, or on behalf of, your child.
Recognize the benefits of starting a conversation with your child's teacher—and continuing to build on that conversation over time. You have so much to gain by collaborating. Think about the breadth and depth of knowledge the two of you bring to the table: your child's teacher is an expert when it comes to education and you're an expert when it comes to your child.
Know when to make the call. Making contact with your child's teacher is key, but that contact doesn't necessarily have to happen on or before the first day of school. Teachers and school administrators are going to be dealing with a lot of last-minute changes to school policies and protocols as well as a flood of phone calls and emails from parents. It may take a little longer than usual to make contact this year. Of course, that shouldn't stop you from attempting to make contact with your child's teacher as soon as possible, particularly if your child is really struggling. That's important information for any teacher to have. And if you're not able to make contact in a timely manner with your child's teacher (or you're not satisfied with the responses you receive from that teacher), you might also consider reaching out to the school's social worker, child-youth worker, guidance counsellor, or to the board's mental health leader. They can also provide practical support to you and your child.
When you do make contact, aim to have a frank and honest conversation with the teacher about the challenges that everyone will be facing this year. You might want to acknowledge that you're not expecting this to be your child's best school year ever and to emphasize what matters most to you in this moment—your child's health and wellbeing versus academics.
Do what you can to lighten the teacher's load. Be prepared to bring some fresh ideas to the table. And don't be afraid to ask for something new or different because everything is new and different right now.  A guiding question might be, "How can we make this situation work because we both know that the norm isn't going to work for my child right now."

TIP:
Consider creating a brief one-pager that can serve as a quick way of helping the teacher to get to know your child, including the child's strengths and how they have managed previous situations that were challenging. Your goal is to highlight the information the teacher really needs to know in order to ease your child's transition back to school and to lay the groundwork for a positive experience this year.
Expect this to be an ongoing conversation. The situation that we are dealing with is complex and rapidly evolving. It's not realistic to expect to be able to anticipate and troubleshoot every possible school-related issue ahead of time or during a single back-to-school phone call. What you want to do is to open the lines of communication so that you can continue to collaborate with the teacher over time.
Be prepared to work on this relationship. Assume the best of intentions on the part of the teacher, who is shouldering an extra-heavy workload right now. A little extra kindness will go a long way right now. It will be noticed and appreciated.
Have a plan for getting the relationship back on track if do you happen to hit a rough patch. Misunderstandings can and do happen, but you and the teacher can recover from that. The way to do this is to focus on your shared goal: making school a positive experience for your child.

TIP:
Keep records of your communications with your child's teacher. You may find that you need to be extra persistent this year when you're advocating for your child this year, given that teachers and other student support staff will be carrying an extra heavy load and the pandemic situation will be constantly changing. Having a few notes summarizing the key strategies identified during a particular conversation can really help to keep everything moving forward in a way that makes a real difference for your child.
Read more about Navigating School to Support Your Child With Mental Health Challenges.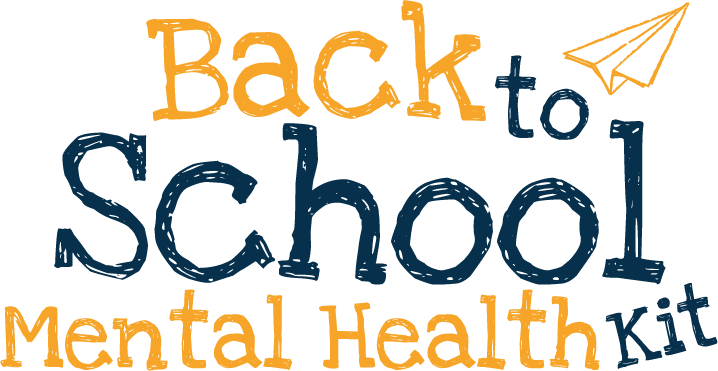 Back To School Mental Health Kit
While back-to-school is hard for most children and youth in a normal year, this year our kids and their families are facing extraordinary circumstances relating to the pandemic and infection control measures. To help, Children's Mental Health Ontario has prepared a Back-to-School Tool Mental Health Kit with resources and tips. 
Look for tips, resources and information to help parents and caregivers.
Survival Guide
Practical tips and information to prioritize your own wellness and start making things better for you and your family.
Back-to-School Tips for Parents 
Strategies for making a strange and uncertain situation feel a little less overwhelming for you and your kids.
Parenting in a Pandemic
Parenting in the midst of a pandemic is challenging, especially for parents of kids struggling with mental illness.
You Don't Have to Do This Alone.
If you are a parent/caregiver worried about your child, or a young person looking for help yourself – please reach out. Our network of child and youth mental health centres has 4,000 professionals ready to help children, youth and families with free counselling and treatment. We provide care in person, on the phone and virtually. No problem is too big or small.
Find your closest child and youth mental health centre.