Parent & Caregiver
Resources
Family awareness and early identification are often the first steps to effective treatment for children and youth with mental health disorders.  It's easy to recognize when a child has a fever.  But a child's mental health is different.  It can be difficult to distinguish between 'normal' problems that all children and adolescents experience from time to time, and behaviour that may be indicative of a mental health disorder.
Our goal is to share useful information to help you learn more about parenting and mental health issues.
Families for Addiction Recovery
A national charity founded by parents of children who struggle, or have struggled, with problematic substance use associated with a concurrent mental health disorder. FAR offers free national, parent-to-parent support, for families struggling with addiction, privately by phone.  If you are in the Toronto area, FAR also offers a free parent support group.

The Child Mind Institute
The Child Mind Institute (CMI) is an independent, nonprofit dedicated to transforming the lives of children and families struggling with mental health and learning disorders.  CMI explores the concerns and challenges most commonly discussed by parents and provide expert guidance on how to respond in the most effective way. Visit their website to find a series of parent guides covering a broad range of topics, from the basics on children's mental health and learning disorders to advice for parents handling common challenges.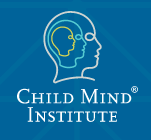 Centre of Knowledge Pamphlets
The Offord Centre for Child Studies at McMaster University has just updated their popular series of information pamphlets on child and youth mental health problems. The pamphlets cover the eight most common mental health problems, including anxiety, autism, attention problems, behaviour problems, eating disorders, mood problems, substance use, and Tourette Syndrome. The pamphlets have been developed and reviewed by experts in each field, and are available in French and English.

Safeguards Training for Children and Adult Services
Children's mental health plays an important role in their development, education and overall health. Experts at The Hospital for Sick Children (SickKids) have developed a new mental health resource that provides credible, plain language content on children's mental health.
Parents, teachers and healthcare providers can use this comprehensive educational tool to obtain information and support throughout the mental health journey. The resource includes evidence-based information on a range of topics.

Prevention and Early Intervention Program for Psychoses (PEPP) – Parent Support Group
The Prevention and Early Intervention Program for Psychoses is a community focused mental health program located in London, Ontario at the London Health Sciences Centre. If you are concerned that you or a loved one may be experiencing an episode of psychosis, we aim to provide you with prompt support

Parents' Lifelines of Eastern Ontario (PLEO)
A non-profit family support organization for parents and caregivers whose children (up to age 24) are dealing with mental health and/or addiction challenges. The organization is staffed with parents who have supported their own children with these challenges. PLEO offers several support groups in Ottawa and communities in Eastern Ontario, as well as a confidential telephone helpline, and an extensive library of resources. 900.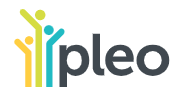 Parents for Children's Mental Health
A non-profit, provincial, parent-run organization that provides a voice for children and their families who face the challenges of mental health problems in Ontario. They work with families, the general public, mental health professionals and agencies, and government to provide education, support and advocacy..

Ontario Early Years Centres
Ontario Early Years Centres are places where parents and caregivers can:
take part with their children in a range of programs and activities;
get answers to questions;
get information about programs and services that are available for young children and their families; and,
talk to early years professionals as well as parents and caregivers in the community
Ontario Early Years Centres are funded by the Ministry of Education.

Community Education Services
The Community Education Service (CES) of the Child and Youth Mental Health Program provides educational courses and skills training workshops to the community on a variety of topics, including parenting, child development and child & youth mental health concerns. Programs are available for children, youth and caregivers, and are held regularly at locations across the Greater Hamilton Area (GHA).