Find help in your
community
Through our network of child and youth mental health centres, Children's Mental Health Ontario has 4,000 child and youth mental healthcare workers across Ontario ready to help parents and their children.
Depending on your needs, we can connect you to child mental health professionals that will most help you and your family, including psychiatrists, therapists and psychologists.
No problem is too big or too small.
Our centres offer virtual, phone and in-person appointments and walk-in clinics.
Sessions are available for parents/caregivers too.
You don't need a referral or OHIP card.
Start here
Search by area, age and type of services required to find child and youth mental health services in your community.
Loading help centres...
A walk in option is not available. Try one of these instead.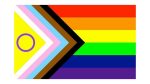 CMHO and its child and youth mental health centres are fully committed to supporting the mental health of 2SLGBTQ+ children and youth, 365 days a year.

Not sure what type of centre/service you need?
Here are some definitions to guide you:
Child and Youth Mental Health Centres: For full range of child and youth mental health services or if you don't know where to start to look for help.
Walk-in Services: Quick access to an in-person/virtual child and youth mental health professional. Generally, no appointment is necessary.
Crisis Services: For 24/7 crisis support services for child and youth mental health.
Signs of Mental Health Struggles in Children
Often, children will present signs of mental illness in ways that are not quite the same as adults. You may observe changes in behavior, mood, sleep patterns, appetite and/or interactions with others that are having a negative effect on your child's day to day activities. It is important to seek help.
Is your child experiencing any of these?
Extreme outbursts or excessive mood swings
Worrying so much that they are getting stomach aches or headaches
Persistent nightmares and a lack of sleep that are affecting your child's day
Avoiding formerly enjoyable activities, including spending time with friends
Unusually quiet, sad or reserved, preoccupied
Change in appetite – eating considerably less, or more.