About Us
Learn more about our staff and board of directors.
The team at Children's Mental Health Ontario (CMHO) work hard to make a positive impact on families, caregivers, and members. The staff here have experience working inside and outside the provincial government on both the bureaucratic and political sides. Children's Mental Health Ontario is governed by a Board of Directors composed of volunteers. These Directors are eligible to serve on the Board for a maximum of 2 terms that are 3-years in length. There are currently 13 Directors on the CMHO Board.
Kimberly Moran
Chief Executive Officer
Kimberly Moran is dedicated to improving the lives of children and youth through a focus on strengthening healthcare policy, systems and patient outcomes. Her passion for the role derives from her personal experiences with mental health services, as the mother of a daughter who became seriously ill. Kim brings more than thirty years of leadership experience from the non-profit and private sectors. She is also a Chartered Professional Accountant. In addition to her role as CEO, Kim is a member of the Premier's Council on Improving Health Care and Ending Hallway Medicine and serves on the board of CMHA Toronto.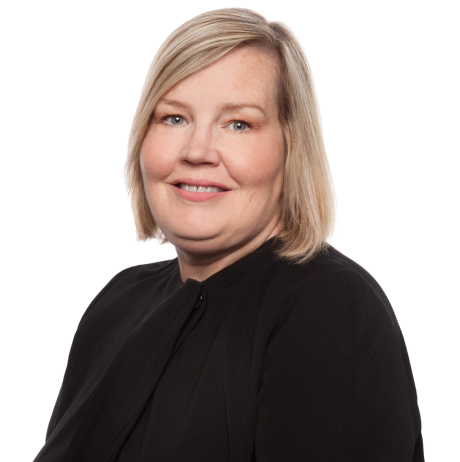 All
Staff
Board of Directors
Director-at-Large
Alex Munter
Alex Munter is President and CEO of the Children's Hospital of Eastern Ontario (CHEO). Since joining CHEO in 2011, he has helped CHEO earn recognition as one of Canada's most admired corporate cultures and a leader in research, health technology and patient-centred care. Previously, Alex was Chief Executive Officer of the Champlain Local Health Integration Network (LHIN). Before joining the LHIN, he led Ottawa's Youth Services Bureau, one of Ontario's leading child and youth mental health agencies. From 1991 to 2003, he was an elected Councillor in Ottawa, where he also had lead responsibility for public health, long-term care, housing and social services.
Director of Strategic Initiatives
Angela Fowler
Angela has 10 years of experience in strategic public policy development and implementation with a focus on health and child welfare issues. Having served as a senior advisor in the Ministry of Health and Long-Term Care (MOHLTC), the Ministry of Children and Youth Services (MCYS), and in the Minister's Office at MCYS, Angela brings a solid understanding of government priorities and of the policy issues affecting the child and youth mental health sector. She has led several multi-million dollar policy initiatives on behalf of government with a focus on child welfare system transformation and health system sustainability and coordination.
Email:afowler@cmho.org
Phone:416-921-2109 ext. 127
Digital Communications Officer
Brinda Mahadevan
Director-at-large
Charlotte Moore-Hepburn
Charlotte is a pediatrician who combines her academic clinical practice with policy work in health systems improvement, with a specific focus on child health and child health priorities. She is an Associate Professor in the Department of Paediatrics at the University of Toronto School of Medicine and a Faculty Paediatrician at The Hospital for Sick Children. Currently she serves as the Director of Medical Affairs for the Canadian Paediatric Society. She has developed and led policy both inside and outside government in Canada and the United States as well as leads a busy clinical practice. From 2006 to 2011, Charlotte served as the Provincial Lead for Maternal, Child and Youth Health Strategy in the Office of the Assistant Deputy Minister – Health System Strategy Division at MOHLTC. She has a degree from Princeton University and pursued further medical studies at The Johns Hopkins University School of Medicine.
Policy Advisor
Christal Huang
Project Manager
Cindy Prins
Cindy joined us from The Hospital for Sick Children, Research Institute, where she worked with Principal Investigators in the department for Neuroscience & Mental Health. She has a B.A. in Psychology from McMaster University. As Project Manager, Cindy has a lead role in areas including event management, CMHO board support, and office administration. Cindy is our point person for CMHO's annual conference, member meetings and billing inquiries.
Executive Director – Northern Region
Diane Walker
Diane brings experience in organizational consulting, facilitating and training in strategic planning and governance to the Board. She has over 25 years of experience in clinical services, supervision, teaching and leadership. Diane is CEO of Children's Centre Thunder Bay and is an Adjunct Professor and Sessional Lecturer at Lakehead University in the Schools of Social Work and Kinesiology.
Executive Director - Toronto
Ewa Deszynski
Ewa is the Executive Director of The Etobicoke Children's Centre in West Toronto. Ewa is a strong advocate for Child and Youth Mental Health and has over 30 years of professional and personal experience with CYMH. Ewa is the former Board Chair of a Community Health Care Centre, former Advisory and Governance member for the Centre for Excellence, and a former chair of the CMHO Advocacy committee.  She is an accreditor for the Canadian Centre for Accreditation. Ewa is the very proud parent of two adult children.
Network Coordinator, The New Mentality
Fizza Abbas
Fizza is a familiar face in our network, as she has previously been involved as a Youth Facilitator for our TNM group in Peel and has attended Disable the Label the past two years as a Crew Leader. Fizza graduated from the University of Toronto with a Bachelor of Science in Psychology, and then further pursued her post-graduate in Addictions and Mental Health. Prior to the Network Coordinator position, she was a Recreation Specialist at a psychosocial rehabilitation program and created fun and engaging wellness-based programming, as well as provided supportive counselling for individuals experiencing mental health challenges, and social isolation.
Director-at-large, Board Chair
George Arthur Ross
George is currently President and CEO of George Arthur Ross and Associates Inc., a consulting services business based in Owen Sound, Ontario. Previously, George spent over 33 years in Ontario Public Service including appointments as Deputy Minister of Northern Development and Mines, Deputy Minister of Consumer Services, and Deputy Minister of Research and Innovation. George also held appointments with the Yukon Territorial Government, as Deputy Minister of Energy Mines and Resources and Acting President and CEO of the Yukon Development Corporation. An active volunteer, he serves on the Board of the YMCA of Owen Sound and as a Director of the Bluewater (Outdoor) Education Foundation.
Board Member - Kinark
Gregory J. Glenn
Greg is the current Board Chair of Kinark Child and Family Services, as well as Secretary Treasurer of the Kinark Foundation. Greg has spent over 40 years in the Canadian healthcare industry. During that time, he has held positions in Sales, Marketing, Government Relations and Public Affairs. A successful entrepreneur he was the President of The Glenn Group for 13 years and the Senior Vice President of The JBL Group from December 2006 until December 2015 where he was the primary government relations contact for the firm's clients and worked with both bureaucratic and political staff.
Iman Elzinie
Iman joined us from the City of Toronto, where she worked in politics as Council Staff for previous Deputy Mayor Glenn De Baeremaeker. She studied Bio Ethics at the University of Toronto and is passionate about health care ethics and policy. As administrative assistant at CMHO, Iman performs a variety of tasks, supporting our team and helping the office run smoothly.
Email:ielzinie@cmho.org
Phone:416-921-2109 ext.126
Director, Strategic Relations and Communications
Jessica Behnke
Jessica joins CMHO from the adult community mental health and addiction sector, where she led advocacy work that contributed to mental health and addiction being a top election issue for all political parties. She is passionate about building relationships and bringing government and direct service providers together to advance policy, and has over five years experience working in healthcare communications and government relations at membership associations, including at Addictions and Mental Health Ontario and the Neighbourhood Pharmacy Association of Canada. Having supported two MPPs (Christine Elliott and Mitzie Hunter) through the Ontario Legislature Internship Programme (OLIP), Jessica brings a strong understanding of political and legislative processes to the child and youth mental health sector.
Director, Public Policy
Kerry Smuk
Kerry has worked in government for more than 15 years with almost 10 years in policy development and implementation at the provincial level. As an experienced Senior Policy Advisor with the Government of Ontario, she has led progressive social policy priorities in early years and child care, education and women's issues. A skillful collaborator, Kerry has been involved in long term planning and has engaged across sectors and communities to provide strategic advice about complex policy objectives. She is a community Guider with Girl Guides of Canada and a Patient Family Advisor with North York General Hospital. She has a BA in Psychology and has also expanded her professional learning in non-profit and voluntary sector management.
Director-at-Large
Komal Bhasin
Komal has over 18 years of mental health care experience in clinical, advisory, consulting and management positions. In her current role, she serves as Senior Director, Research Strategy and Operations at the Centre for Addiction and Mental Health (CAMH). Komal holds Masters degrees in Social Work (MSW) and Health Sciences (MHSc) from the University of Toronto, and is a Certified Health Executive with the Canadian College of Health Leaders.  In addition to her role at CAMH, Komal holds a faculty appointment at Ryerson University where she teaches courses on social policy and social inclusion in the Faculty of Community Services. Komal also serves of the Board of Directors of the Alzheimer's Society of Ontario, and previously served on the board of the YMCA GTA, the largest YMCA in the world.
Board Member – Eastern Region
Mary Kloosterman
Mary has applied her experience in governance and strategic planning to professional and volunteer roles.  She worked in the YMCA movement for 20 years and has recently retired as the CEO of the YMCA of Kingston, and the CEO of RKY Camp.  She serves on the Judicial Advisory Committee, Ontario East and North, for the Federal Court of Canada and on the Economic Development Committee for Frontenac County.
Program Manager, The New Mentality
Mary-Anne Leahy
Mary-Anne is a youth engagement specialist with a wealth of experience in project management, network development, youth-led policy, event planning, and facilitation. She was previously a Network Coordinator for The New Mentality, ensuring the program enhances the health and lives of youth across Ontario. Her current role is Program Manager where she oversees The New Mentality network, supporting youth and adult allies doing leading-edge youth engagement in communities across the province.
Email:mary-anne@thenewmentality.ca
Phone:416-921-2109 ext.133
Director-at-Large
Melanie Barwick
Melanie Barwick, PhD, CPsych is a Senior Scientist in the Child Evaluative Sciences Program of the SickKids' Research Institute, and Head of the Child and Youth Mental Health Research Unit (CYMHRU) in the Department of Psychiatry at The Hospital for Sick Children (SickKids). She is affiliated with the SickKids' Learning Institute where she conducts professional development in knowledge translation, and with the SickKids Centre for Global Child Health, as a scientist and member of the leadership.At the University of Toronto, she is Professor in the Department of Psychiatry and Adjunct Professor in the Dalla Lana School of Public Health and the Institute for Health Policy, Measurement, and Evaluation.She is a Governing Board Director for the Wisdom to Action Network Centre of Excellence and AMREF Health Africa.
Director-at-large
Pamela Spencer
Pamela has worked extensively with public sector Boards as Corporate Secretary and General Counsel including Cancer Care Ontario, Toronto Community Housing Corporation and eHealth Ontario. Her role has included providing strategic advice and counsel to Boards on a wide range of legal, public relations, risk, conflict of interest and governance issues. She has also served as a member of the Claims & Risk Management Committee of the Board of the Healthcare Insurance Reciprocal of Canada and as Chair of the Ontario Bar Association's Health Law Executive and currently sits on the Governing Council of the Ontario Bar Association. In addition to her undergraduate and law degrees, she holds a Masters in Health Administration / Collaborative Program in Bioethics from the University of Toronto and is certified by the Law Society of Ontario as a specialist in Health Law. In 2018, Pamela took on a new role as inaugural Legal Counsel and Safeguarding Children and Youth Focal Point with Plan International Canada Inc., an international NGO dedicated to advancing Children's rights and equality for girls.
Policy Advisor
Reshem Khan
Reshem is a policy and research analyst with a masters in political science and a focus on marginalized and intersectional experiences of public policy and programming.In her previous roles, she has gained meaningful experience working with Indigenous and low-income populations, as well as with a range of government and non-profit stakeholders. She is interested in program evaluation and advocates systems-thinking when considering solutions to complex policy issues. In addition, she brings her own experiences as an immigrant and a person of colour to the Child and Youth Mental Health sector.
Email:rkhan@cmho.org
Phone:416-921-2109 ext.122
Director-at-Large
Stephen Doig
Stephen brings over 35 years of experience in child welfare in British Columbia and Ontario. In addition to his community experience, he has participated on several provincial initiatives and has led large change management initiatives involving the amalgamation of two agencies in eastern Ontario. Stephen is the former Executive Director of Chatham Kent Children's Services, an integrated children's services agency.
Director-at-Large
Tesa Fiddler
Tesa Fiddler is Anishinabek with family roots throughout Northwestern Ontario. She is currently the English Literacy Development Teacher with the Thunder Bay Catholic District School Board. In partnership with Dr. Lisa Korteweg at Lakehead University, Tesa has conducted research in FNMI education and FNMI student success. She has also taught courses at the university which specialize in FNMI education and supporting teacher candidates in their role as culturally responsive and relevant educators. In addition to her work for the Thunder Bay Catholic board, Tesa has also taught at York University, Lakehead University, Dennis Franklin Cromarty High School, and Oshki-Pimache-O-Win Education Institute. Tesa also actively volunteers her time and expertise as a member of CMHO's Family Action Committee, as well as a member of the Parent Council at Children's Centre Thunder Bay and as a Governor with Confederation College.
Executive Director - Carizon
Tracy Elop
Currently Tracy is the CEO of Carizon Family and Community Services and also a board member of the Ontario Trillium Foundation where she was elected to serve as Treasurer. She is a CPA by training and was recently recognized as a fellow by the Chartered Professional Accountants of Ontario. Tracy is an active volunteer in her community with many years of governance experience. She has served on the Board of two hospitals and accumulated over fifteen years of service in this capacity.