The team at Children's Mental Health Ontario (CMHO) works hard to make a positive impact on families, caregivers, and members. The staff here have experience working inside and outside the provincial government on both the bureaucratic and political sides. Children's Mental Health Ontario is governed by a Board of Directors composed of volunteers. These Directors are eligible to serve on the Board for a maximum of 2 terms that are 3-years in length. There are currently 13 Directors on the CMHO Board.
Tatum Wilson
Chief Executive Officer
Tatum Wilson is the CEO of Children's Mental Health Ontario. He has over 20 years of experience in multiple health and social policy environments, including government, academic health science centres, and advocacy organizations. His accomplishments include overseeing the development of Ontario's first Comprehensive Mental Health and Addictions Strategy and managing the development and implementation of Ontario's first Poverty Reduction Strategy. Previous roles include Director of the Youth Strategies Branch, Ministry of Children, Community and Social Services; Director of Stakeholder Relations at the Council of Academic Hospitals of Ontario; Director of Community Engagement and Planning at CAMH; and other senior roles in government.
Tatum has an Honours Bachelor of Arts in Political Science from McMaster University and a Master of Health Science in Health Administration from the Institute of Health Policy, Management and Evaluation at the University of Toronto. He is a passionate promoter of equity and social justice issues and a leader in community engagement, communications and advocacy.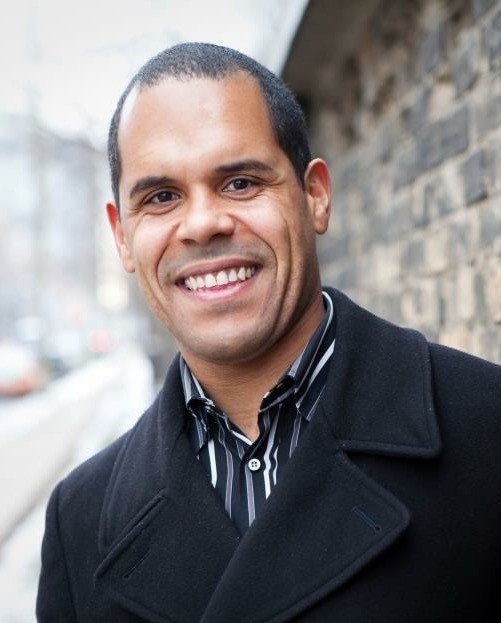 All
Staff
Board of Directors
Board member
Alfred Ng
Alfred Ng has almost 20 years of progressive experience leading innovation, client experience and clinical operations across diverse health and community service settings. He is currently Executive Lead, Quality, Risk and Performance Improvement at Grandview Children's Centre, one of the largest provincial providers of pediatric and rehabilitation services for children and youth with physical, communication and developmental needs.
Alfred's passionate advocacy for children's mental health, especially the need for equity in service access is grounded in personal experience as a caregiver and illustrated through his commitment to the mission of CMHO and extensive involvement as a Board member in community provider agencies. Alfred has a Bachelor of Science, Physical Therapy from McGill University, Master of Health Administration from the University of Toronto and is a Certified Health Leader.
Board member
Bashar Alrehany
Bashar Alrehany has over 25 years' experience as a CEO and board member in the financial services, technology, and health care sectors.
Currently, Mr. Alrehany is a Non-Executive Director of MCI Onehealth Technologies, which owns and operates one of Canada's leading primary care networks demonstrating how insights from data can be translated into effective treatments. He also serves as a Board Member of Infrastructure Ontario a provincial crown agency – creating a connected, modern, and competitive Ontario. Additionally, he is a member of the Advisory Board of Veritas Investment Research, an independent equity investment research and asset management firm.
Mr. Alrehany earlier led the Investment Research Division of Euromoney Institutional Investor Plc, which comprises two globally leading investment research brands: BCA Research and Ned Davis Group. He became CEO of BCA in 2003 and Executive Chairman of NDR in 2017, positions that he held until 2021. He served as a member of the Euromoney board of directors from 2009 to 2016.
Before joining BCA, Mr. Alrehany spent six years as CEO of Dow Jones Markets Canada and Bridge Information Systems Canada, and 13 years at Reuters plc in various management roles in Canada and the Middle East.
He has a diploma in Mathematics and Computer Science from Teesside Polytechnic.
Board member
Catherin Van Vliet
Dr. Catherine Van Vliet is currently the Chief Executive Officer of the Roberts/Smart Centre, a tertiary care centre providing treatment and support for the province's youth facing the most complex mental health and behavioural challenges. Catherine has served as the Chief Executive Officer of a large primary care/community health hub and Executive Vice-President roles in the hospital setting with responsibility for clinical, diagnostic, and allied services including acute care, surgical, complex care, long-term care, emergency, patient relations, infection control, and ambulatory care. Catherine has realized new strategic directions in e-Health, chronic illness self-management/support and rehabilitation, and mental health coaching/navigation. Catherine initiated/led a Secure Reintegration Program for the province along with a Ministry of Children and Youth Services: Inter-LHIN Mental Health and Addictions Agency Collaborative, which was replicated in other regions.
Catherine brings more than 25 years of progressive leadership in the public and private sectors with portfolios encompassing the healthcare continuum and including small and community hospitals, tertiary mental health, primary and community health leadership, and governance. Catherine has a Doctorate in Healthcare Administration and Masters of Health Studies and is a Registered Pharmacist. Catherine has been recognized provincially for her work in total joint replacement programming including an Ontario Hospital Association Leading Practice for Patient Experience Award. Catherine's leadership in electronic medical records adoption and e-connectivity have been recognized regionally and provincially.
Catherine is a surveyor with Accreditation Canada and an inaugural board member of the Champlain Regional Hospice Palliative Care Program. Catherine has served as preceptor for the University of Ottawa Telfer School of Management, reviewer for Hospice Palliative Care Ontario, and assessor for the Pharmacy Examining Board of Canada. Beginning In 2020, Catherine accepted and served a three-year appointment to the Ontario Quality Standards Committee of Ontario Health. Most recently, in 2023, Catherine was appointed to the Ontario Health Quality Advisory Council.
Senior Manager, Projects and Operations
Cindy Prins
Cindy joined us from The Hospital for Sick Children, Research Institute, where she worked with Principal Investigators in the department for Neuroscience & Mental Health. She has a B.A. in Psychology from McMaster University. As Project Manager, Cindy has a lead role in areas including event management, CMHO board support, and office administration. Cindy is our point person for CMHO's annual conference, member meetings and billing inquiries.
Executive Assistant
Clare Bradshaw
Clare is Executive Assistant to CHMO'S CEO Mary Kloosterman. Having relocated to Toronto, Canada from the UK, where she previously worked as Administration Manger at Hays Specialist Recruitment in London, England. Clare has a varied experience in administration and is also currently studying a Business Management Degree to further her development and understanding in these areas. Clare will always try to be the best asset to her team and CEO, her key attributes include, loyalty, efficiency and being innovative.
Board member
Dr. Olabode Akintan
Dr. Olabode Akintan is an accomplished Child and Adolescent psychiatrist with a wealth of experience in the field. Until recently, he served as the Medical Director of various mental health services at McMaster Children's Hospital, including the Child and Adolescent mental health inpatient unit, Psychiatry Emergency Services, Day
hospital, and Psychiatric Consultation Liaison service. Additionally, he held the position of Assistant Professor in the Department of Psychiatry and was deputy chief of the Child division.
Dr. Akintan is certified by the Royal College of Physicians and Surgeons as both a General and a Child and Adolescent psychiatrist. He obtained his medical degree from the University of Jos medical school in 1996. Following that, he pursued his psychiatry training at the University of Maryland Medical Center in Baltimore, USA. He further specialized in Child and Adolescent Psychiatry by completing a fellowship in the same field. After his training, he relocated to Canada.
In addition to his medical qualifications, Dr. Akintan also holds two MBA degrees, one from Cornell University in the United States and another from Queen's University in Canada. This diverse educational background equips him with a unique perspective that combines medical expertise with business acumen.
Throughout his career, Dr. Akintan has actively contributed to various boards and organizations in both paid and volunteer capacities. He has served on the board of the Ontario Medical Association executive section on psychiatry, Regional Medical Associates, and the board of governors at Hillfield-Strathallan College. His dedication to mentorship is evident, particularly in his work with under-represented minority youth who are navigating critical career decisions. He has been recognized for his exceptional storytelling abilities during his appearances as a speaker at professional events.
Currently, Dr. Akintan is medical director of the Child and Adolescent mental health unit at Timmins and district hospital which he manages virtually and he runs a private practice in Oakville.
Board member
Edem Akan
Edem Akan is a Director of Innovation & Technology Delivery with Metrolinx. Prior to joining Metrolinx, she was with Toronto Transit Commission and City of Toronto responsible for transformation of service delivery using Technology. Before civil-service Edem ran her consulting practice providing Strategy and Technology services to many large sized clients in Canada and Germany.
Edem is passionate about Mental health awareness and creating environments with support systems that all parents and children can flourish in.
An immigrant, a daughter to a widowed mother and a mother to first generation Canadian daughters Edem is passionate about inclusivity and ensuring that the future caregivers of our land reflect and honor the original caregivers. She lives in the Roncesvalles High Park area of Toronto.
Board member
Emily McKernan
Emily is by training a lawyer with more than 13 years of experience helping large corporations, not-for-profits and individuals to resolve various types of litigation disputes. Emily spent the majority of her career in private practice assisting clients with issues related to professional liability and regulation, health law, insurance law, employment law and human rights. In addition, Emily was lucky to spend a portion of her career at the Legal Aid funded clinic Justice for Children and Youth, which is focussed on children's rights. In this role, Emily advocated for children and youth across Ontario who were facing challenges with school, family, the child
welfare system and the criminal justice system. She was also involved with broader policy reform and advocacy in areas including privacy, reforms to the Child and Family Services Act and police record checks.
In addition to her legal background, Emily has since 2019 been a member of the Board of Directors of the Mabin School, which is a progressive independent school in Toronto, and Canada's first independent Ashoka Changemaker School. Emily has help various leadership roles on that Board including two years as Vice-Chair and serving as the current Chair of the Governance Committee.
In addition to her law degree, Emily also holds a degree in psychology (B.A. Hons.). A parent to two school-aged children, Emily believes we have a societal responsibility to ensure all children have access to supports that will meet their mental health needs and to foster their social and emotional development.
Junior Policy Analyst
Evelyn Ascencio
Evelyn is a junior policy analyst with a Masters in Public Health specializing in Health Promotion. She has past experience facilitating and planning programming with communities in Toronto addressing poverty, housing, and mental health issues. Evelyn has previously worked on community-based research with youth in Toronto focusing on their health outcomes. She is interested in bringing her public health expertise and personal lived experiences to the children and youth mental health sector.
Network Coordinator, The New Mentality
Fizza Abbas
Fizza is a familiar face in our network, as she has previously been involved as a Youth Facilitator for our TNM group in Peel and has attended Disable the Label the past two years as a Crew Leader. Fizza graduated from the University of Toronto with a Bachelor of Science in Psychology, and then further pursued her post-graduate in Addictions and Mental Health. Prior to the Network Coordinator position, she was a Recreation Specialist at a psychosocial rehabilitation program and created fun and engaging wellness-based programming, as well as provided supportive counselling for individuals experiencing mental health challenges, and social isolation.
Board member
Gregory J. Glenn
Greg is the current Board Chair of Kinark Child and Family Services, as well as Secretary Treasurer of the Kinark Foundation. Greg has spent over 40 years in the Canadian healthcare industry. During that time, he has held positions in Sales, Marketing, Government Relations and Public Affairs. A successful entrepreneur he was the President of The Glenn Group for 13 years and the Senior Vice President of The JBL Group from December 2006 until December 2015 where he was the primary government relations contact for the firm's clients and worked with both bureaucratic and political staff.
Director, Strategic Relations and Communications
Jessica Behnke
Jessica joins CMHO from the adult community mental health and addiction sector, where she led advocacy work that contributed to mental health and addiction being a top election issue in 2018 for all political parties. She is passionate about building relationships and bringing government and direct service providers together to advance policy, and has ten years experience working in healthcare communications and government relations at membership associations, including at Addictions and Mental Health Ontario and the Neighbourhood Pharmacy Association of Canada. Having supported two MPPs (Christine Elliott and Mitzie Hunter) through the Ontario Legislature Internship Programme (OLIP), Jessica brings a strong understanding of political and legislative processes to the child and youth mental health sector.
Board member
Kathryn Rock
Kathryn Rock is a Family Group Conference Coordinator with the George Hull Centre. She has over 30 years of experience in senior leadership roles most recently being the founding Director and CEO for a Child and Family services organization operating in 3 Provinces. Kathryn has extensive experience with new program and service development and has led high performing teams in Children's Mental Health, Child Welfare and Youth Justice.
Kathryn is a relationship-based leader and strategic visionary passionate about children's mental health and advocating for services and resources to support better outcomes. As a creative problem solver she has led transformation and business planning processes while creating safe inclusive spaces that foster innovation and collaboration.
Director, Public Policy
Kerry Smuk
Kerry has worked in government for more than 15 years with almost 10 years in policy development and implementation at the provincial level. As an experienced Senior Policy Advisor with the Government of Ontario, she has led progressive social policy priorities in early years and child care, education and women's issues. A skillful collaborator, Kerry has been involved in long term planning and has engaged across sectors and communities to provide strategic advice about complex policy objectives. She is a community Guider with Girl Guides of Canada and a Patient Family Advisor with North York General Hospital. She has a BA in Psychology and has also expanded her professional learning in non-profit and voluntary sector management.
Board Member
Mamta Chail
Mamta Chail is the Executive Director at Youthdale, Social Advocate/Disrupter and Mother of Two. These are just a few things that describe and drive Mamta's passion for wellness and focus on improving the mental health and quality of life for children, youth and families.
Prior to her role at Youthdale, Mamta's background is derived from over 20 years' experience in the not for profit sector in counselling, addictions, mental health, justice and residential support. As a Social Advocate/Disrupter, Mamta is involved in a number of steering committees and networks to lead and inspire change at the municipal and provincial level.
At her core, Mamta is a proud mother of two. Her children and family drive her purpose. When she is not working, advocating or disrupting, Mamta spends her time with family enjoying copious amounts of chocolate and coffee!
Board member
Maria Talotta
Maria Talotta is the Director of Strategy and Transformation at Youth Wellness Hubs Ontario (YWHO). Their work brings people together to co-develop and implement YWHO's Integrated Youth Services (IYS) model and to bring to life YWHO's vision of youth having ready access to high quality, developmentally appropriate, equitable and integrated mental health and substance use, primary care and social supports. Maria has a long history of partnership with youth, families, service providers and other system leaders working to co-develop system innovation and advance health equity.
Maria has extensive experience in health equity strategy in system transformation at Ontario Health and Health Quality Ontario and Addictions and Mental Health Ontario and was part of the team supporting the early development of the Centre of Excellence for Mental Health and Addiction (MHACoE) at Ontario Health. Maria started her career working in the child and youth mental health sector partnering with youth, families and communities to co-develop substance use service improvements and to build system capacity to provide harm reduction supports for youth. She is currently completing her Doctorate in Public Health (DrPH) at the Dalla Lana School of Public Health at the University of Toronto and holds a Masters in Public Health (MPH) from the
Mailman School of Public Health at Columbia University and a Masters in Behavioural Neuroscience (MSc) from Queen's University.
Senior Program Manager
Mary-Anne Leahy
Mary-Anne is a youth engagement specialist with a wealth of experience in project management, network development, youth-led policy, event planning, and facilitation. She was previously a Network Coordinator for The New Mentality, ensuring the program enhances the health and lives of youth across Ontario. Her current role is Senior Program Manager.
Email:mary-anne@thenewmentality.ca
Phone:416-921-2109 ext.133
Board Chair
Melanie Barwick
Melanie Barwick, PhD, CPsych is a Senior Scientist in the Child Evaluative Sciences Program of the SickKids' Research Institute, and Head of the Child and Youth Mental Health Research Unit (CYMHRU) in the Department of Psychiatry at The Hospital for Sick Children (SickKids). She is affiliated with the SickKids' Learning Institute where she conducts professional development in knowledge translation, and with the SickKids Centre for Global Child Health, as a scientist and member of the leadership.At the University of Toronto, she is Professor in the Department of Psychiatry and Adjunct Professor in the Dalla Lana School of Public Health and the Institute for Health Policy, Measurement, and Evaluation.She is a Governing Board Director for the Wisdom to Action Network Centre of Excellence and AMREF Health Africa.
Board Member
Michael Dawthorne
Michael is the Director of Programs and Services Operations at Canadian Hearing Services and previous Board Chair of Parents for Children's Mental Health. He currently serves on numerous boards and committees related to accessibility, disabilities, and mental health. He is a graduate from the University of Western Ontario (BA), Mohawk College (Labour Studies) and Lambton College (Community Advocacy). Michael is a passionate advocate for community and global change, particularly in the areas of Children and Families; Human Rights and Equality; and Accessibility. Much of his time is spent supporting and advocating for his son with Autism, developmental disability, and mental illness.
Board member
Peter Hickey
A senior finance leader with progressive financial, corporate and operational management experience in large multi-national matrix and privately held organizations, and in the public non-for-profit sector. Demonstrated leadership in corporate financial and strategic planning, cost controls, risk management, treasury, system and process optimization and team management. Peter is currently Director of Finance and Administration with the the Children's Aid Society of Toronto (CAS Toronto).
Peter believes in the need to support children, youth, and families within the community, therefore, would be committed to supporting the organization in their continued mission of providing quality and accessible services to all those in need.
Senior Policy Advisor
Sandani Hapuhennedige
Sandani is a Senior Policy Advisor and joins CMHO from the public health sector, where she was involved in public policy, health systems planning and program implementation. Following her masters of public health training, she has gained extensive experience working with diverse, multi-sector stakeholders, both at the local and global level. She is passionate about finding meaningful solutions to complex policy issues and applies systems-thinking and health equity to her work. Along with these strengths, her strategic planning and advocacy skills have benefited the advancement of several notable policy agendas and programs. She is also interested in policy communications, and recently completed a fellowship in journalism at the University of Toronto. She is committed to strengthening healthcare policies in the mental health sector and improving the lives of children, youth, and their families.
Board member
Tesa Fiddler
Tesa Fiddler is Anishinabek with family roots throughout Northwestern Ontario. She is currently the English Literacy Development Teacher with the Thunder Bay Catholic District School Board. In partnership with Dr. Lisa Korteweg at Lakehead University, Tesa has conducted research in FNMI education and FNMI student success. She has also taught courses at the university which specialize in FNMI education and supporting teacher candidates in their role as culturally responsive and relevant educators. In addition to her work for the Thunder Bay Catholic board, Tesa has also taught at York University, Lakehead University, Dennis Franklin Cromarty High School, and Oshki-Pimache-O-Win Education Institute. Tesa also actively volunteers her time and expertise as a member of CMHO's Family Action Committee, as well as a member of the Parent Council at Children's Centre Thunder Bay and as a Governor with Confederation College.
Program Manager, Family Partnership
Vicki Cochrane
Vicki is a parent with lived experience who has two sons living with exceptions that require constant advocacy, resourcefulness, and the ability to ask for support when needed. She also has over 20 years' experience working closely with vulnerable children, youth and families as a Child and Youth Worker. She has been with PCMH since 2017 and focuses on bringing the voice of families to life who may be trying to navigate the children's mental health system. Her passion is to continue to advocate for a system and services that provide support in an empathetic and meaningful way for children, youth and families.