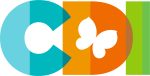 Website CDI
Child Development Institute (CDI) is seeking a Clinical Manager – family Violence Services, to join our dynamic Clinical Services team. This is a tremendous opportunity for a seasoned clinical manager who wants to contribute to making measurable lifelong impact on the mental health and well-being of children, youth and their families.
Under the direction of the Director, Clinical Services, the successful candidate will provide rigorous leadership towards the delivery with excellence of quality evidence informed mental health counselling for children/youth 4-18 and their families within a multi-disciplinary framework and ensure that the delivery of CDI programs and services are aligned with the mission, values, policies, procedures standards and priorities of the organization. The Manager will also be responsible for program management and supervision of clinicians in the following programs: Shelter, Mothers in Mind, Here to Help, School Liaison, and Transitional Housing and Support Worker.
Why Consider Joining CDI?
The Child Development Institute offers:
A strong mentor in the Manager of Clinical Services
A collaborative, multi-disciplinary and cross-function team environment
The opportunity to be part of an organization that is leading edge in measurement-based care
Internal resources to support onboarding and professional development
An opportunity to grow, a potential career path
An opportunity to provide impactful solutions in the child & youth mental health sector
A balanced work-life is quite achievable
We are seeking to meet early-career candidates who have the following experience:
At least 2+ years of clinical and program management experience in the child & youth mental health sector.
Extensive clinical experience in working with mothers and children exposed to domestic violence.
Knowledge of trauma informed practice, attachment theory and child development.
A Master's level University Degree in a clinical field (Master of Social Work, clinical concentration).
Registration in good standing with a self-regulating College (Social Workers or Psychotherapy).
COMPENSATION:     We offer a highly competitive total compensation package that includes Group benefits after 30 days.  Salary is under review and is subject to skills, abilities and qualifications.
Please submit your cover letter and chronological resume via email to:
Child Development Institute
Human Resources
E-mail: careers@childdevelop.ca and lmarsan@childdevelop.ca
Thank you in advance for your interest. However, due to the volume of resumes received, only those candidates selected for interviews will be contacted.
DIVERSITY AND INCLUSION:
Child Development Institute is an Equal Opportunity Employer. We value inclusivity & diversity in the workplace. We actively encourage applications from members of groups with historical and/or current barriers to equity, including
We recognize that many of these identities intersect and that therefore, diversity and inclusion can be complex. We value the contributions that each person brings and are committed to ensuring full and equal participation for all in our community.
ACCOMMODATION:
Child Development Institute is committed to creating an accessible and inclusive organization. In accordance with the Accessibility for Ontarians with Disabilities Act, 2005 (AODA) and the Ontario Human Rights Code (OHRC). Child Development Institute will provide accommodations throughout the recruitment & selection process to applicants with disabilities. During any stage of the recruitment process, please notify Human Resources of the nature of any accommodation(s) you may require. Any information received relating to accommodation measures will be addressed confidentially.
All applicants are advised that offers of employment are contingent upon the successful completion of a Vulnerable Sector Check.
Note: All CDI employees are required to be fully vaccinated as a condition of hire in accordance with CDI Mandatory Vaccination Policy.