Full Time
Temporary
Anywhere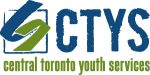 Website Central Toronto Youth Services - CTYS
Empowering Youth Changing Lives
Program Coordinator
Tending The Roots Program
Full Time – 35 hours a week; Temporary Assignment Position (until March 2026)
(Program Coordinator; Bargaining Unit position)
Central Toronto Youth Services (CTYS) is an accredited Children's Mental Health Centre with a range of services and programs for youth and families across Toronto. These services are client-centered and flexible, geared for youth and families with a range of mental health needs who may have difficulty accessing traditional office-based services.
Tending the Roots at CTYS
Tending the Roots is a new initiative designed to advance and bolster the work of agencies and groups serving 2SILGBTQ+ youth and their families nation-wide by offering a space to share, deepen, and enhance learning and wise practices via a collaborative model. The Community of Practice would be able to pool resources, share knowledge, and support organizations working with families of 2SILGBTQ+ youth in order to make their homes safer and strengthen family relationships. Tending the Roots will create opportunities for conversation and collaboration, support working groups, create opportunities for co-mentorship and trainings, and more. As Program Coordinator, you would be integral in launching this new program through building partnerships with community members, coalescing resources and facilitating cross-national knowledge exchange, organizing meetings and sub-committees, attending and presenting at workshops/ trainings/ conferences, developing promotional materials including website and social media, assisting with funding applications and reporting requirements, and so on.
As employers we are committed to building intervention teams that reflect the diversity of our clients.  Priority will be given to applicants that identify with and have experience supporting 2SLGBTQ+ communities, in particular, transgender, non-binary and BIPOC communities.
Primary Responsibilities:
• Review and mobilize literature, narratives, and resources on working with the families of 2SLGBTQIA+ youth
• Meet with potential Community of Practice members to build relationships of trust and mutual support, and to identify needs and levels of involvement with this project
• Create, maintain, and advance connections across systems such as youth justice, child protection, and shelters
• Spend intentional and critical time deepening relationships with Community of Practice members, through team building exercises, community presentations, webinars, terms of reference, and more
• Design and evaluate the Community of Practice to improve processes and determine impacts
• Create an online central hub for 2SLGBTQIA+ youth and their families, as well as for service providers and research communities
• Support the creation of a peer support network for direct service workers (many of whom are also community members and therefore uniquely impacted by the work)
• Work with Community of Practice membership to identify gaps in research and resources
• Contribute to sector-wide dialogue and action that holds Indigenous sovereignty and anti-racism/ anti-oppression as critical frameworks for addressing homophobia and transphobia at their roots
• Establish and maintain a collaborative community of practice to support community groups, service providers, and researchers working with 2SLGBTQIA+ youth and their families across the country
• Establish equitable and collaborative pathways for resource-sharing, knowledge exchange, and peer support
• Create peer wellness networks for direct service providers who work with the parents/caregivers/families of 2SLGBTQIA+ youth
• Create a hub of Knowledge Development and Exchange materials and resources for community members, service providers, policy makers, and research and academic communities
• Evaluate and create Knowledge Development and Exchange materials regarding the Community of Practice
• Design and lead peer support calls/ virtual meetings and provide support for caregivers of 2SILGBTQ+ youth
• Engage in partnership development to create networks of resources sharing and knowledge exchange
• Attend/ present at trainings, workshops, conferences
• Participate in internal/external committees related to Tending The Roots project
• Attend Families in TRANSition team meetings and occasional Pride & Prejudice and CTYS staff meetings
• Supporting funding application and report's
• Assist with funding applications and reporting requirements
• Perform other duties as needed
Qualifications:
• A graduate degree in Social Services, Health Promotion or related helping profession and/ or Bachelor's degree with equivalent experience
• Membership in and identification with the 2SILGBTQ+ communities (priority given to membership in the transgender, non-binary and BIPOC communities)
• Experience organizing community of practices and service providers
• Comprehensive knowledge of the issues, needs and Toronto resources for 2SILGBTQ+ youth
• Knowledge of and commitment to practice from a decolonizing, anti-racist and anti-oppression framework
• Knowledge of and commitment to an evidence informed practice
• Experience supporting family members of transgender and non-binary youth, individually and in group
• Minimum two (2) years' experience working in Children's Mental Health
• Strong communication and computer technology skills
• Strong interpersonal skills and ability to build rapport with community partners, youth and their families
• Fluency in French and/ or another language is an asset
• Full COVID-19 vaccination (2 doses) is required
• Clear Vulnerable Sector Screening Check is required
Start Date: ASAP
Salary Range: $ 59,486.21 – $ 71,029.64
Competitive Benefits Package
Please submit a letter of application with resume by January 27, 2023:
Email: Resumes@ctys.org