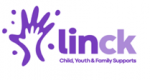 Website LinckSupports Linck Child, Youth & Family Supports
Linck Child, Youth & Family Supports ("Linck") requires one (1) Supervisor – Early Childhood Developmental Services.  This is a permanent, part-time (4 days / 28 hours per week) position beginning as soon as possible.
The Supervisor – Early Childhood Developmental Services directly supervises a team of staff that provides enhanced special needs support services to childcare operators in Chatham-Kent. The Supervisor represents the Agency on various local and provincial tables. The incumbent will ensure quality service in accordance with the Agency's Mission, Vision, Values, and Strategic Plan.
Qualifications:
University degree in a social science and a minimum of five (5) years of experience working in a special needs educational setting with populations aged 0-6.
Registered with an applicable Ontario Regulatory College.
A comprehensive understanding of the Child Care and Early Years Act (Child Care Modernization Act).
Excellent verbal and written communication skills, organizational skills, and interpersonal skills.
Significant experience representing an organization/program to stakeholders, participating on planning tables, and/or workgroups.
Experience facilitating sensitive discussions and sharing sensitive information.
Effective in delivering training and professional development.
Professional judgment and experience in navigating complex and difficult situations is required in leading initiatives and overseeing community committees on behalf of the Agency and the community.
The ability to communicate in French is an asset.
Preference will be given to persons with a strong understanding and extensive experience working with other cultures, heritages, and traditions.
A commitment to developing the highest quality of culturally responsive service possible for the various communities that we serve.
A valid driver's license and use of a personal vehicle.
Compensation & Benefits
Competitive wage
OMERS Pension Plan
Health and dental benefits
Life Insurance and AD&D
Hybrid work option
and more!
Only those candidates selected for an interview will be contacted.
We welcome applications from racialized groups; First Nation, Inuit, or Métis persons; persons with disabilities; persons of any sexual orientation; and persons of any gender identity or gender expression. Accommodations are available for applicants with disabilities throughout the recruitment process in accordance with the Ontario Human Rights Code.