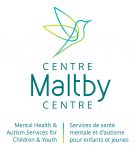 Website Maltby Centre
Maltby Centre is the lead regional agency for Mental Health and Autism Services, with an experienced and compassionate team of professionals who provide high quality, community based health and support services to children and youth in Kingston, Frontenac, Lennox & Addington (KFL&A). Formerly known as Pathways for Children & Youth, Maltby Centre is a registered charity and not-for-profit agency established in 1996 and funded in part by the Ontario government. Through the work of over 140 dedicated staff, Maltby Centre creates possibilities for change in young lives.
Reporting to the Manager of Information Systems & Technology, the Information Systems Analyst provides direct operational and technical support to users of Maltby Centre's office and remote systems including hardware set up, maintenance and upgrades, software installations, user training and support. You will provide assistance in maintaining and enforcing security protocols for the agency's Information Systems, coordinate system upgrades, rollouts and implementations & maintain user's accounts, such as creating, deleting and modifying as required. This position will be responsible for website maintenance and updates. Occasional work in the evenings and on weekends will be required to meet system updates and maintenance needs of the organization.
The ideal candidate is highly detail oriented, with a demonstrated knowledge of and ability to support information systems and users in the performance of their duties, in addition to, excellent technical knowledge of firewalls, servers, networks, Windows server technology and mobile devices. Furthermore, you have demonstrated proactive analytical, planning, coordination, continuous improvement, decision-making and problem solving skills to respond and adapt in a changing environment. Must hold a College diploma or degree in a computer related field complemented with a minimum of 3 years work experience in a similar technical services support role with PC, Apple and laptop troubleshooting. A+, Network+, MCSE, Cisco, VMware certifications recommended, French Language proficiency, written and verbal, an asset.
Benefits: Excellent Employee Benefits & Healthcare of Ontario Pension Plan
Salary: $50,131 – $58,340 annually (under review)