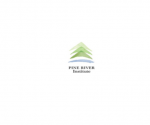 Website Pine River Institute
Hope is a place.
Start Date: November 2021
Location: Shelburne, ON (Campus)
Wage: $19.61/hour
Pine River Institute is a live-in treatment centre for youth 13 to 19 years of age struggling with substance abuse and addictive behaviours. Our program includes; a therapeutic wilderness program phase near Algonquin Park, followed by a live-in phase at our campus located on a 200-acre site 100 kms northwest of Toronto. Our program uses a progressive discharge approach that is complemented by an aftercare program. Our family-centred program is innovative and highly structured, and creates opportunities for adolescents to engage in a focused transformation process through a fusion of education, therapy, recreation, and life skills. The majority of our students are from Ontario. We receive funding support from the Ministry of Health and academic support through the Ministry of Education.
The ideal candidates will possess strong leadership, communication and positive role modeling skills and will possess a work style that embodies creativity and initiative.
Key Responsibilities
This position reports to the Team Therapist with responsibilities that include but are not limited to; organize, lead and participate in daily student academic, recreational and therapeutic activities for all teams including:
·         Daily life routines
·         Group therapy activities
·         Family Program activities
·         Academic tutoring and homework assistance
·         Food Preparation and related kitchen duties
·         Off-Campus trips (may be overnight)
Providing exceptional leadership, mentoring and positive relationships with students through:
·         Participation in and facilitation of group meetings & discussions
·         Development of student action plans
·         Coordination of student recreational activities
·         Contribute, as part of a multi-disciplinary therapeutic team to evaluate student progress and plan individual modifications as required.
·         Help ensure the therapeutic goals of the program in general and the individual therapeutic plan for the students are realized.
·         Provide written reports as required in a timely and comprehensive manner.
Qualifications, Skills & Experience
·         Police Clearance with Vulnerable Sector Check
·         Demonstrated sound judgement, integrity, patience, commitment and a sense of humour.
·         CYW diploma or equivalent
·         Some experience with and training in child and youth care practices.
·         Demonstrated ability to be self-motivated and professional.
·         Demonstrated commitment to personal growth and development.
·         Valid First Aid Certification & Level 'C' CPR.
·         Valid driver's license
We offer a competitive compensation and benefit package, and the opportunity to be part of an exciting and innovative program.
Interested candidates should send resume and cover letter to Jess Bondy, Human Resources Coordinator, hr@pineriverinstitute.com  by November 12th 2021 or by Fax 519-925-9002 or mail to P.O. Box 159, Shelburne ON  L9V 3L8.
We thank all candidates who apply. Please note that only those selected for an interview will be contacted.
In accordance with the Accessibility for Ontarians with Disabilities Act (AODA), Pine River Institute ensures that all recruiting processes are non-discriminatory and barrier-free. If you require an accommodation, please advise in advance of attending an interview.