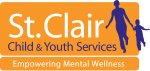 Website St. Clair Child & Youth Services
Lead Agency for Children's Mental Health in Sarnia-Lambton
St. Clair Child & Youth Services, Lead Agency for Children's Mental Health in Sarnia-Lambton, is currently seeking a:
Psychologist
Permanent Part-Time Position
14 hours/week
The Psychologist is primarily responsible for the supervision of psychometric assessments, completing psychometric assessments, and consultation regarding assessment and treatment intervention with other professionals at the Agency and in the community.
Qualifications:
1.       Ph.D in Clinical Psychology registered and licensed with the College of Psychologists of Ontario.
2.       An in-depth knowledge of current modalities used in the assessment and treatment of children and youth.
3.       Demonstrated competence in psychological assessment of children and adolescents.
4.       Understanding and commitment to agency philosophy and values.
5.       Demonstrated commitment to the acquisition and application of evidenced-based practices.
Experience:
1.     At least three years of relevant experience in the field of psychology.
2.     A broad and in-depth knowledge of childhood development and exceptionalities and appropriate intervention modalities.
Skills:
1.       Excellent verbal and written skills, as evidenced by concise assessment feedback and comprehensive assessment report writing.
2.       The ability to conduct interviews efficiently.
3.       The ability to work effectively in a multi-disciplinary team environment.
4.       Proven analytical, critical reasoning, collaboration, problem-solving, decision-making and organizational skills.
5.       Demonstrated strong awareness of ethical principles and standards of professional conduct.
Posted until filled
Salary: $54.58- $69.55 per hour + 8% in lieu of benefits
Location: 129 Kendall Street, Point Edward, Ontario
Interested applicants are asked to apply to Human Resources via email: wrayall@stclairchild.ca
St. Clair Child & Youth Services welcomes applications from racialized groups, First Nation, Inuit or Métis persons, persons with disabilities, persons of any sexual orientation, and persons of any gender identity or gender expression. Accommodations are available for applicants with disabilities throughout the recruitment process in accordance with the Ontario Human Rights Code.