Back to School Tips with Parents for Children's Mental Health
We know it's been a busy and challenging week for some as families get back into a school routine. If you haven't seen it yet, check out our School Mental Health Backpack for updated tips and resources.
We checked in with parents/caregivers from our peer support group, Parents for Children's Mental Health, to hear how families are doing with the start of the school year and to ask for tips to share to help other families.
Here's what they had to say:
On the transition back to school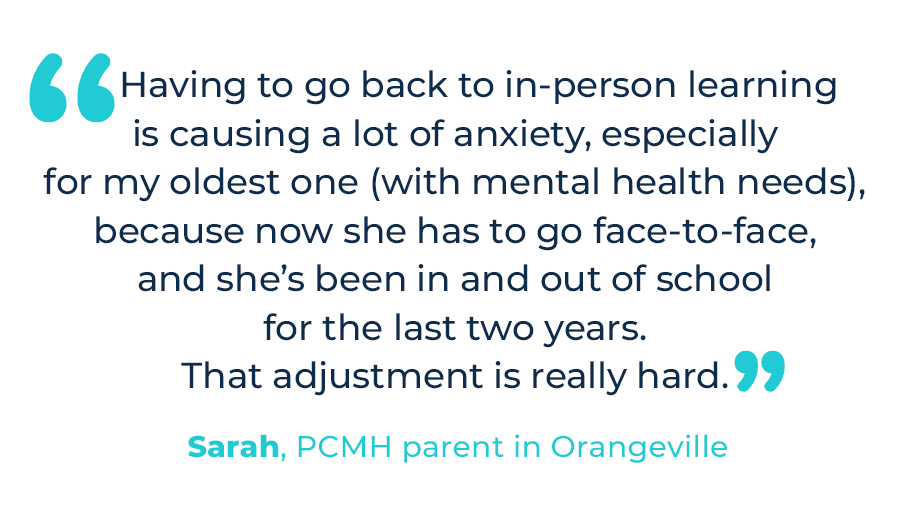 On not returning to in-person learning
"My kids were loaded with anxiety when they were in school, if there are more than 8 children in the class my kids' anxiety skyrockets. Due to the pandemic, we realized that it was harder to send the kids to school than to do learning at home. With the continued COVID protocols this year we know their anxiety will become unmanageable, so we will be homeschooling our kids for the time being and perhaps permanently
"Schools lack the needed resources to properly support kids with moderate to severe mental health challenges. Often, to no fault of the teachers as they are not trained mental health workers, students are labelled as displaying behavioural challenges when there is really an underlying mental health challenge. It is important for families to look further into the root cause of challenging behaviour."– Corrine, PCMH parent from Windsor. 
On academics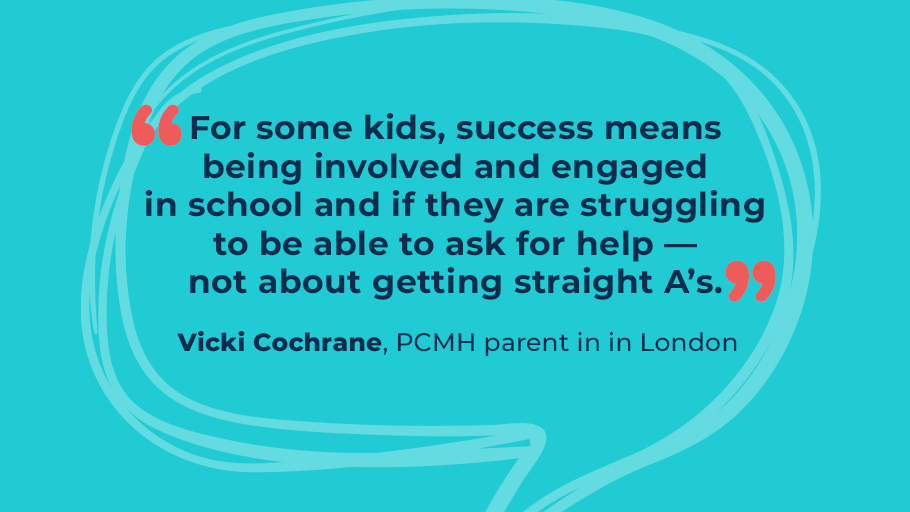 On communicating with your children or teens
"To really know how your child is doing at school and how well they are connecting with peers ask specific questions. For example: what is the name of the kid two desks over you?" – Jeff Warner, PCMH parent in Guelph.
On parenting in a pandemic
"Not knowing how long my daughter is in school for or what this year is going to look like – and not being able to provide any stable concrete answers for her is really difficult." – Sarah, PCMH parent in Orangeville
"As parents, we worry about our kids, and it is hard not to project those worries on our kids. We need to be honest about what we are worried about. If we can name it then, we can control it." – Jeff Warner, PCMH parent in Guelph.
On validating what our kids are feeling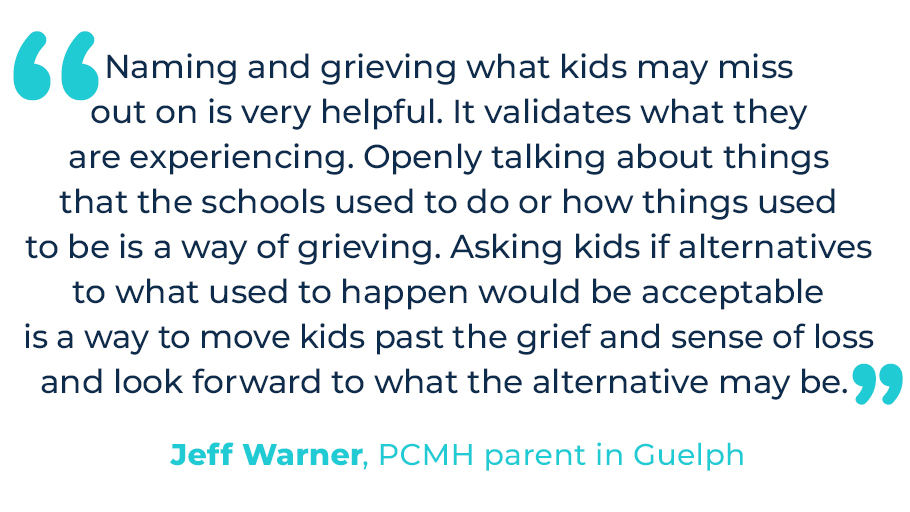 On supporting your kids to connect with others
"Making friends doesn't always come easy for kids. Supporting your child to be open minded about who they can connect with can be helpful. Using the volunteer hours to build these connections with people who have similar interests can help build your child's social network.  In-person relationships where memories are made together lead to deeper connections." – Vicki Cochrane, PCMH parent in London.
Read more:
Back to School Mental Health Tips 
Communicate with Your Child's Teacher