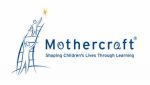 Website Canadian Mothercraft Society
JOB TITLE: Receptionist/Administrative Assistant
STATUS: 12-Month Contract – Full Time (35 hours per week)
POSITION LEVEL: Level 2
SALARY RANGE: $32,993.98 – $44,341.15 annually
HIRING RANGE: $32,993.98 – $38,249.07 annually
JOB LOCATION: 860 Richmond Street, Suite #100, Toronto, ON
About Mothercraft: Since 1931 Mothercraft has been a leader in supporting healthy child development, working with our many community partners to meet the changing needs of families. We are committed to excellence, continually testing new concepts and ideas related to healthy child development. We are known for our ability to translate these critical research learnings into everything we do – from our high quality child care and enrichment programs, to our services for children and families with special needs, and specialized training programs for child care providers and other professionals. Mothercraft values diversity and strives to create an environment that is welcoming and inclusive.
About The Early Intervention Department: The Early Intervention (EI) Department offers early intervention/children's mental health programs designed to reduce risk and to enhance the development for substance-exposed children (prenatal – 6 years) by providing services which address maternal addiction problems and related issues and the mother-child relationship through community based cross-systemic partnership. The EI department conducts evaluation and research activities focused on issues relevant to the services in the area of early intervention. The Early Intervention Department includes the following programs: Breaking the Cycle, Parent-Infant Program, BTC Pregnancy Outreach Program, CityKids.
Position description:
Reporting to the Early Intervention Manager, the Receptionist/Administrative Assistant is responsible for providing administrative support to all Early Intervention Programs.
S/he is responsible for reception activities, including but not limited to:

Greeting clients and guests with warmth
Answering and transferring incoming calls in a cordial, professional and timely manner
Providing information to clients and professionals (e.g. regarding program eligibility, appointment times, etc.)
Providing support for the department's food supplementation program,
Create and maintaining filing systems
Handling light administrative duties for special projects as assigned (e.g. dissemination of materials)
Typing letters and reports containing confidential information Maintaining statistical information

Entering and managing data/information files on databases
Coordinating meetings, taking and distributing minutes.
Your experience includes:
A diploma in Office Administration or related field, and/or a combination of experience and education deemed equivalent.
At least 1-2 years of office experience
Food Handling Certificate is an asset
French language skills is an asset
You're often described as:
A strong communicator with skills in written and verbal communication
A great team member with the ability to work in a trans-disciplinary partnership model
Position Requirements:
Satisfactory vulnerable sector police reference check
Full vaccination with a recognized COVID-19 vaccine
Salary/Benefits:
The starting salary will be assigned within the hiring range above based on experience and qualifications.
To apply, email your resume to careers@mothercraft.org. We thank all applicants for their interest. Only short listed candidates will be contacted.
Mothercraft is committed to a workforce that is reflective of the diverse populations that we support. We welcome applications from qualified individuals from all backgrounds. In accordance with the Accessibility for Ontarians with Disabilities Act (AODA), Mothercraft strives to ensure that all recruiting processes are inclusive and barrier-free. If you require an accommodation, please advise the Human Resources Department in advance of attending an interview. We are committed to a selection process and work environment that is inclusive, equitable and accessible.