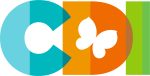 CDI
Child Development Institute (CDI) is seeking an Associate Director of Clinical Services, to join our dynamic Clinical Services team. This is a tremendous opportunity for a seasoned clinical manager who wants to contribute to making measurable lifelong impact on the mental health and well-being of children, youth and their families.
Under the direction of the Director, Clinical Services, the successful candidate ensures that the conceptualization and delivery of CDI programs and services are consistent with the mission, values, policies, procedures standards and priorities of the organization and provided within assigned resources.
The ideal candidate will engage and inspire assigned and other staff groups towards excellence and professionalism, the Associate Director, would possess a strong clinical Management background in Children's Mental Health, a dedication to evidenced informed interventions, measurement-based care and a passion for transforming the lives of children, youth and their families in the context of their communities.
Why Consider Joining CDI?
The Child Development Institute offers:
A strong mentor in the Director of Clinical Services
A collaborative, multi-disciplinary and cross-function team environment
The opportunity to be part of an organization that is leading edge in measurement-based care
A diverse range of services from tier 1 to tier 4 levels of intervention, including specialized mental health services (LDMH; Family Violence early intervention, SNAP lab sites, 0-6; therapeutic recreation)
Internal resources to support onboarding and professional development
An opportunity to grow; a potential career path
An opportunity to provide impactful solutions in the infant, child & youth mental health sector
A balanced work-life is quite achievable
We are seeking to meet mid-career candidates who have the following experience:
At least 5+ years of management experience in the child & youth mental health sector with staff leadership, operational and change management experience
Minimum of seven (7) years progressive experience in the child & youth mental health sector
A Master's level University Degree in a clinical field (Master of Social Work, clinical concentration)
Registration in good standing with a self-regulating College
COMPENSATION:       We offer a highly competitive total compensation package that includes Group benefits after 30 days.  Salary is under review and is subject to skills, abilities and qualifications.
APPLICATION INSTRUCTIONS:
Please submit your chronological resume via e-mail to:
Child Development Institute
Human Resources
E-mail: careers@childdevelop.ca and lmarsan@childdevelop.ca
Thank you in advance for your interest. However, due to the volume of resumes received, only those candidates selected for interviews will be contacted.
Diversity and Inclusion:  
Child Development Institute is an Equal Opportunity Employer.  We value inclusivity & diversity in the workplace. We actively encourage applications from members of groups with historical and/or current barriers to equity, including.
Accommodation:
Child Development Institute is committed to creating an accessible and inclusive organization. In accordance with the Accessibility for Ontarians with Disabilities Act, 2005 (AODA) and the Ontario Human Rights Code (OHRC). Child Development Institute will provide accommodations throughout the recruitment & selection process to applicants with disabilities.  During any stage of the recruitment process, please notify Human Resources of the nature of any accommodation(s) you may require.   Any information received relating to accommodation measures will be addressed confidentially.
All applicants are advised that offers of employment are contingent upon the successful completion of a Vulnerable Sector Check.
Note: All CDI employees are required to be fully vaccinated as a condition of hire in accordance with CDI Mandatory Vaccination Policy.