Full Time
Temporary
Anywhere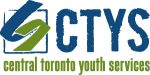 Website Central Toronto Youth Services - CTYS
Empowering Youth Changing Lives
Central Toronto Youth Service (CTYS) & The George Hull Centre
R.I.T.E.S. Collaborative Program Coordinator
Full Time – 35 hours a week; Contract Position (ends March 31, 2024)
(Program Coordinator; Bargaining Unit position)
Central Toronto Youth Services and The George Hull Centre for Children and Families are community-based Children's Mental Health Centers committed to responding to the needs of young people, their families, and the youth-serving community.
The R.I.T.E.S. Collaborative
The R.I.T.E.S. Collaborative is an exciting program expansion to provide mental health services to Black children, youth and families in Rexdale and surrounding North West Toronto communities.  This R.I.T.E.S. staff position is housed within CTYS, and will co-lead-culturally affirmative group services for Black youth, both in-person and/or virtually.
The purpose of the position is to develop, coordinate and provide evidence informed, innovative and thematic psycho-educational group and counselling programming for Black youth with a range of needs. Groups are delivered to community members and students in TDSB/ TCDSB high schools. The position supports the community, school administration and students through program coordination, presentations/outreach, group counseling, client outreach and client advocacy.  The Program focus is to support Black youth to engage more positively with their families, peers, communities and schools, and to realize personal success.  Groups currently delivered focus on: building healthy relationships, understanding Afrocentric traditions/ value systems, connecting to the wider Black community, cultural and racial identity development, building self-advocacy and resiliency, and fostering leadership skills.
As employers we are committed to building teams that reflect the diversity and needs of our clients and workforce.  Identification with Black/ African/ Caribbean diasporic communities is required for this position.
Primary Responsibilities:
Participate in all areas of program development, planning and implementation
Develop and maintain effective linkages with youth serving community agencies, Black communities and Elders, and school administration/ personnel
Implementing culturally relevant group programming in collaboration with school partners, community partners and agency staff
In consultation with the Program Manager, develop R.I.T.E.S. promotional materials and implement outreach strategy to promote R.I.T.E.S. programming to CTYS & George Hull staff, external community partners and within school environments
Manage client-related expenditures as per annual budget
Applying for specialized grants to work with the Black youth population
Leading in-person and/or virtual day and evening groups for diverse Black youth populations
Conduct intakes, brief service assessments and develop client service plans and discharge plans as required
Active, ongoing collaboration with referring school personnel, other service providers and internal staff
Participate in multi-disciplinary case planning and case management to ensure continuity of care
Provision of case coverage/support for other team members due to vacation/illness/emergencies
Responsibility for ensuring up-to-date maintenance of client files in accordance with CTYS accreditation standards.
In consultation with the Program Manager, participation in various agency committees'/ community activities/ agency special events
Qualifications:
Identify as a member of the African/Caribbean diasporic community
BSW or other relevant degree or equivalent education and experience
Minimum of three (3) years' relevant experience in developing and facilitating groups for diverse youth with mental health challenges & experience in virtual group provision
Minimum of three (3) years' progressive experience in assessment, counselling and case coordination with marginalized youth and their families
A significant understanding of the impact Anti-Black racism has on the Black youth and families
Experience with working with Black youth, under-resourced youth, "system involved" youth
Demonstrated capacity to engage leaders within Toronto's diverse Black communities
Understanding of and commitment to anti-oppressive theory and practice
Previous training on trauma informed interventions when working with Black & racialized populations
Expertise in group dynamics, group program development and virtual group provision
Knowledge and skills in evidence based programming/ evidence informed programming
Understanding of strength based group and psycho-educational programming
Knowledge of adolescent development and its impact on group work practice and process
Knowledge of family systems theory, crisis intervention techniques, CBT, trauma informed practice, relationship building
Knowledge of social service community resources and adolescent mental health issues
Experience with group program development and delivery in a school based contexts is preferred
Knowledge and experience in grant writing
Ability to work flexible hours (evenings, limited weekends) and in a variety of environments (i.e. school, office & rural retreat)
Strong written and verbal communication skills including proficiency in report writing and public speaking
Proficient in use of computers and software applications
Familiarity with youth engagement strategies is an asset
French language is an asset
COVID vaccinations required
Please submit a letter of application with resume by Friday, September 30, 2022:  resumes@ctys.org