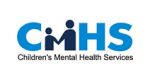 Website Children's Mental Health Services
Respect, empower, support!
Job summary
As a Child and Family Therapist with our agency, you will be responsible to deliver a range of mental health services that include assessment, counselling, case management, crisis response, community development, and education activities. In this role, you will provide client centered child and family intervention services to young people, their families as well as to groups. As a member of our Community Services Team, you will work to ensure that service delivery is responsive to the community and consistent with the vision of the Organization, while fostering the development of an integrated service system for children and their families by being a strong local advocate on their behalf.
Qualifications
Education and certification
A Master's level degree in Social Work or Psychology;
Consideration will be given to candidates with a Bachelor of Social Work with at least two years of work experience in a community-based children's mental health facility and a commitment to complete a graduate clinical program;
A registered member in good standing with the OCSWSSW or CRPO
Required competencies
We are seeking individuals who can demonstrate their capability to:
Use professional judgement on a daily basis that reflects clinical best practices and quality standards within the parameters of organizational policies and procedures.
Handle emergency, crisis and hostile behavior situations.
Maintain control in difficult and frustrating situations.
Maintain confidentiality and avoid conflict of interest.
Knowledge and skills
Demonstrated knowledge and expertise in the field of community based mental health services.
Knowledge of relevant legislation pertaining to child and family services/children's mental health services.
Demonstrated ability to form meaningful relationships with children, youth and parents or guardians.
Strong written and verbal communication skills.
Strong organizational skills.
Possess competent computer skills.
Possess excellent telephone counselling skills and public relations skills.
Ability to work independently and as a team member to achieve service goals.
Resourcefulness and flexibility to meet the needs of clients/families within the service.
Working conditions
Due to Covid-19, the agency is currently offering the option of virtual care or in-person services. New incumbents may work remotely when virtual services are required.
The hours of work are 35 hours a week, Monday to Friday
The starting salary is $60,994 annually
The incumbent must be available to work flexible hours when required to align with the client needs
This position is part of a bargaining unit
What we offer
Employer paid Group insurance coverage including health care, vision and dental
Employee retirement plan (optional)
3 weeks of annual paid vacation, 5 paid personal days and 3 paid days in December
Employee Assistance Program
Computer purchase program