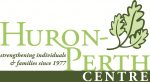 Website Huron Perth Centre for Children and Youth
General Scope
As part of the HPC team, the Mental Health Therapist will employ evidence-informed clinical practices and adhere to the Centre's values and philosophies to support children/youth and their caregivers and in accordance with the mandate, policies and procedures of the Huron-Perth Centre.
The Mental Health Therapist will be responsible for the development and implementation of an assessment/treatment plan. As with all assessment/treatment child, youth and caregivers are central to this process.
Job Duties
·       Participates and contributes to the Centre's teams
·       Responsible for the development and implementation of an assessment/treatment plan
·       Employs interventions that promote healthy relationship development, adaptive coping skills and self-regulation
·       Collaborates with formal and informal supports as appropriate to the plan
Provides case management and service coordination in cases where there are multiple services
Regularly reviews progress, goals and overall treatment plan with child, youth and caregiver
Engages in regular consultation and collaboration with other HPC staff assigned
Facilitates group treatment services as needed
Participates in clinical interventions in a variety of setting including but not limited to office, school, home and community settings
Provides support and clinical mentorship to all staff members both individually and within HPC interdisciplinary teams
Seeks consultation as appropriate
Participates in the development and ongoing improvement of agency programs and services
Participates in agency committees as needed
·       Shares in office coverage responsibilities
·       Shares information about children/youth mental health issues/agency services when invited to public events.
·       Provides support and/or direct supervision to students on field practicum placements as qualified
Complies with report/documentation expectations of the Centre
Participates in Centre evaluation practices
Participates in Ministry/Agency monitoring, as required
Participates in appropriate professional development
Complies with the Centre's Occupational Health and Safety policies and procedures
All other duties as assigned
Qualifications/Experience and Skills
·       Master degree (desired) in an appropriate area for clinical work with children, adolescents and families/experience in a related setting
·       Member of one of the approved colleges for the regulation of  the controlled act of Psychotherapy
·       Ability to manage competing priorities
·       Working knowledge of Microsoft Windows and Office applications
·       Experience with an electronic data system and record keeping
·       Strong communication skills-interpersonal, oral and written
·       Valid driver's license and access to a vehicle including adequate insurance
·       Respect for all aspects of confidentiality