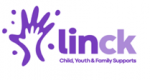 Website LinckSupports Linck Child, Youth & Family Supports
Linck Child, Youth and Family Supports ("Linck") requires a Crisis STAT  worker. This is a contract, full-time (70 hours bi-weekly) position beginning as soon as possible and lasting one (1) year.
The successful candidate will stabilize crisis situations for children and youth who are at serious risk of harm to self or others and/or those who have experienced a traumatic event, severe family conflict/risk of family breakdown; establish and maintain a therapeutic relationship with the child, youth, and/or client family; conduct brief psycho social assessments of the client's mental health, social and developmental needs; facilitate the development and implementation of safety plans for all children and youth who are at risk; provide emergency response to child or youth in crisis either in the Agency or the community; and liaise with other Agency service providers. This role has evening hours.
Qualifications:
BSW or Honours Degree in Psychology or related discipline;
 registration with an applicable Ontario regulatory college;
 up to three (3) months of clinical experience working in mental health with children, youth and families;
 an understanding of and an ability to implement crisis intervention techniques;
preference will be given to persons with a strong understanding and extensive experience working with other cultures, heritages and traditions;
a commitment to developing the highest quality culturally-appropriate service possible for the various communities that we serve;
demonstrated commitment to clients;
excellent oral and written communication skills;
strong interpersonal skills with the ability to work in a multi-disciplinary setting;
computer and keyboarding skills, extensive use of word-processing programs;
the ability to communicate in French is an asset;
a valid driver's license and use of a reliable personal vehicle; and
 double vaccination against COVID-19 or a valid medical exemption in accordance with Agency policy.
We welcome applications from racialized groups; First Nation, Inuit, or Métis persons; persons with disabilities; persons of any sexual orientation; and persons of any gender identity or gender expression. Accommodations are available for applicants with disabilities throughout the recruitment process in accordance with the Ontario Human Rights Code.
Only those candidates selected for an interview will be contacted.