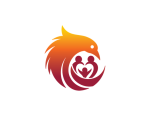 Website thephoenixctr The Phoenix Centre for Children and Families
Mental health treatment centre for children and youth 17 & under
Job Title: Child and Family Therapist / Full-Time
Program: FACT
Starting Salary: from $64,191 (MSW,Med,MA) to $72,290 (MSW, Med,MA)
Start Date: September 22, 2022  End Date: March 22,2024
Location: Petawawa Centennial Family Health Centre (Employee may be place in any region of the County of Renfrew in accordance with Agency requirements).
Job Description: As per Policy and Procedures Manual P-2600
Qualifications: M.S.W., or eligible for registration in appropriate regulatory college.
Minimum two years experience working with children, youth and families.
Other requirements: Valid driver's license and access to a vehicle.
Inquiries to: Charlene Chaput, Manager, HR and Admin Services
The Phoenix Centre for Children and Families is an accredited children's mental health centre. We strive to provide effective and efficient services to infants, children, youth and families in Renfrew County.
As lead agency for children's mental health in Renfrew County, we're working with our partner service providers and the community at large to create an accessible and effective mental health system which ensures that all children, youth and families with mental health needs will have access to the right services and treatments at the right time.
Send resume to : cchaput@phoenixtr.com
End date of Posting: June 30, 2022 @ 3:00pm
Our organization values the rich diversity of Canadian society and of the individuals we serve. We are committed to working from an anti-oppression framework to ensure our staff reflect the various cultures, racialized groups, socio-economic backgrounds, sexual orientations and gender identities of those in our community